So you've booked your ticket, you've done your research and now it's time to pack for your trip! You scour the internet for packing guides, but they all seem so… basic. Until you stumble upon The Clumsy Traveler's 10 Travel Must-Haves!
No matter how long your trip is, where you're traveling to, if you're backpacking or on a luxury cruise, these 10 must-have packing essentials will help make your trip THAT much better!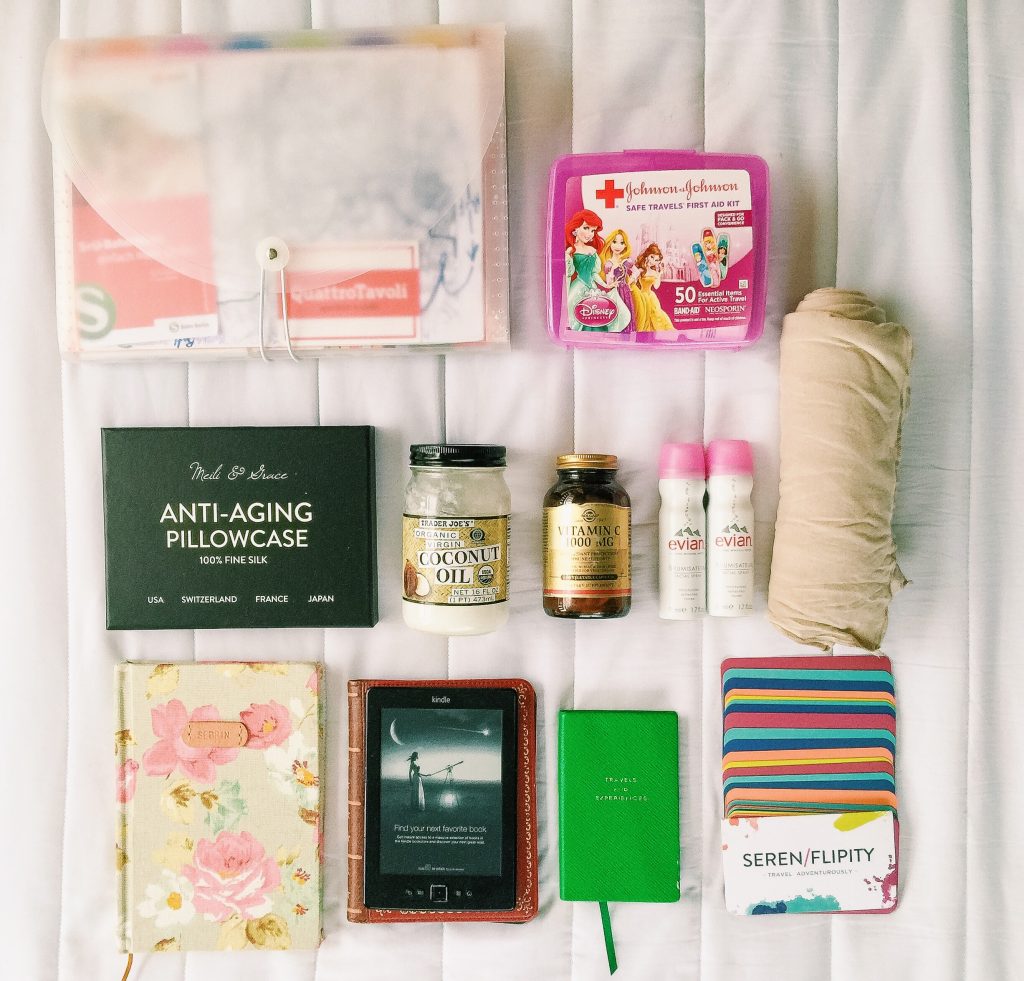 10. Accordion Binder
A tad bulky, but essential. Whether your trip is two weeks or ten weeks, the accordion binder is perfect for storing important documents like backup passport photos, copies of your travel insurance and flight confirmations. But with all the pockets, you could also use it as a treasure collector! Store the museum program or your subway tickets in the many pockets. You'll come back from your trip with more memories that were completely free!
9. Journal
Journals are one of the best ways to preserve your memories, learn life lessons and store mementos. Every girl should definitely have a journal, but I also convinced my husband to write at least a few sentences down a week. It helps to process your emotions on the road, but it's so much fun to look back at these times and recall the state of mind you might have been in while in a foreign land. I brought a diary-type journal and a smaller journal to jot down notes and expenses. (This particular journal just happens to be what I gifted my bridesmaids, too!)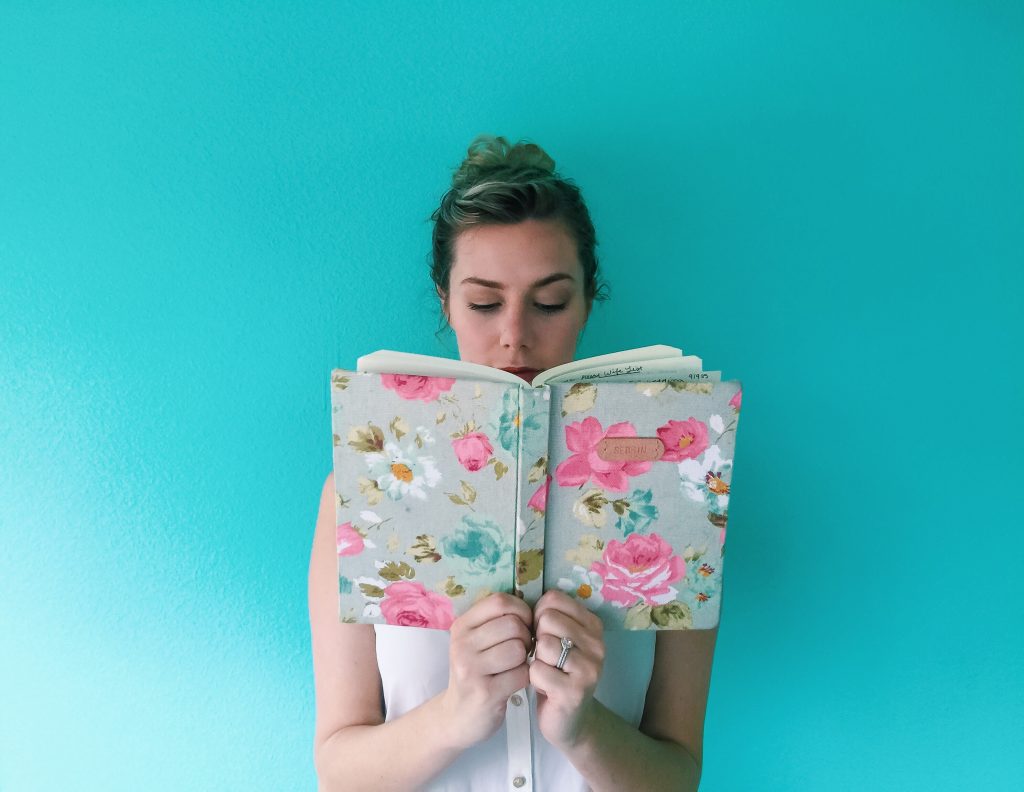 8. Vitamin C
Traveling takes a toll on your immune system. But rather than breathe sickly and recycled airplane air, make sure to stock up on immune-boosting Vitamin C! I do not recommend bringing Emergen-C or Airborne as it's loaded with sugar, which works against your immune system. Taking one 1000 mg Vitamin C tablet every night kept me from getting sick on my 3-month long honeymoon. *I also read that taking 1000 mg of Vitamin C every hour for 5 hours if you feel yourself becoming sick will get rid of your illness in 24 hours.
*Consult your doctor for your own, healthy dosage of Vitamin C
7. Kindle
Pretty self-explanatory. I always travel with a kindle to avoid overpacking. If you're an avid reader, purchase the Kindle Unlimited plan which allows you to buy as many books in the program as you want.
6. Serenflipity Travel Game
Your standard card deck is a well-known packing must-have, but what about a card games that challenges your traveling perspective? Through the wonders of Instagram, I connected with the creator of Serenflipity, a card game used to connect you to strangers, your travel and yourself while on the road. This game made our otherwise basic trip into a life changing journey! And it's quite the pretty deck o' cards.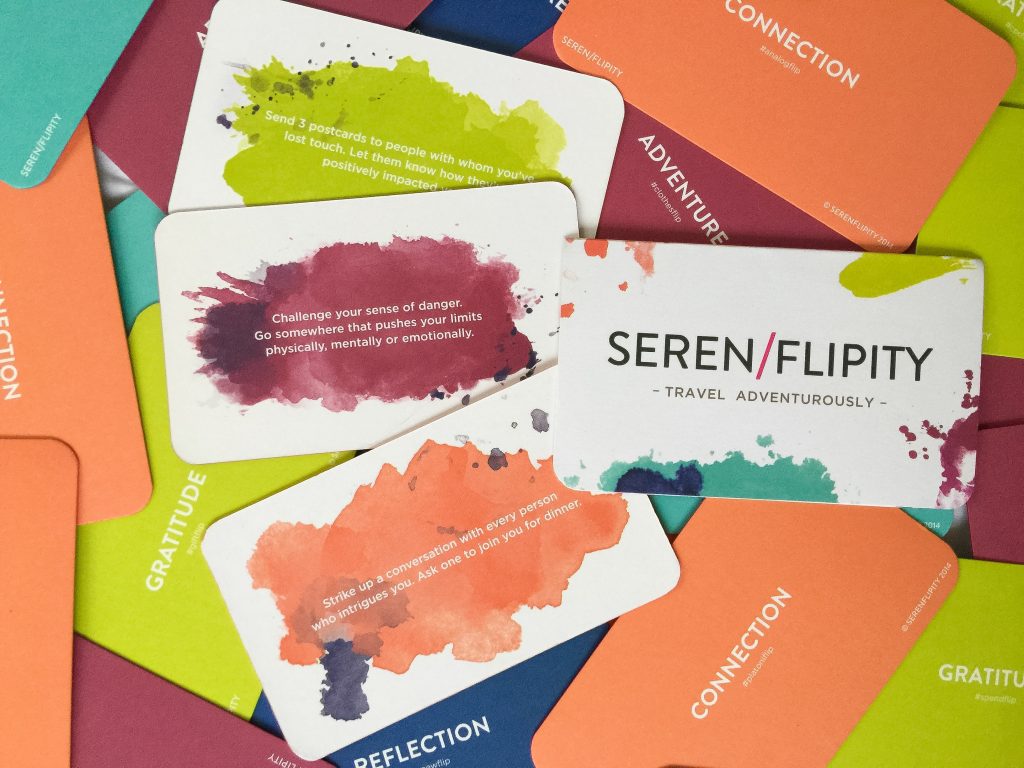 5. Evian Facial Spray
As someone with combination skin, my life has been a struggle of over-dry or over-oily skin. Regular beauty routines are enough of a hassle before you add in high altitudes from flights, constantly changing weather and a lack of beauty tools when traveling. My RTW honeymoon was the first time I brought the Evian Facial Spray and I will never leave without it again! 1-2 spritzes on my makeup-free face helped keep me feeling fresh, clean and awake. It also helped beat the increasingly hot and humid weather in Bali!
4. Silk Pillowcase
There's something soothing about having your own linens with you, but having a silk pillowcase is another great beauty hack! Silk pillowcases help retain moisture in your skin, keep you from breaking out and helps keep your hair from breaking. If you're traveling for a long period of time and on a budget, I would also suggest bringing sheets. For those of you germaphobes (ahem-ME), it'll make you feel a little bit better when traveling.
3. A Multipurpose Scarf
Probably the best fashion hack throughout my travels. This scarf worked as a skirt, a hijab, a cover up, a towel and, well, a scarf! Plus, the neutral color made this work with all of my outfits. I highly recommend this for any season, any occasion and any location! (I got this scarf from Zara when I was in Uppsala.)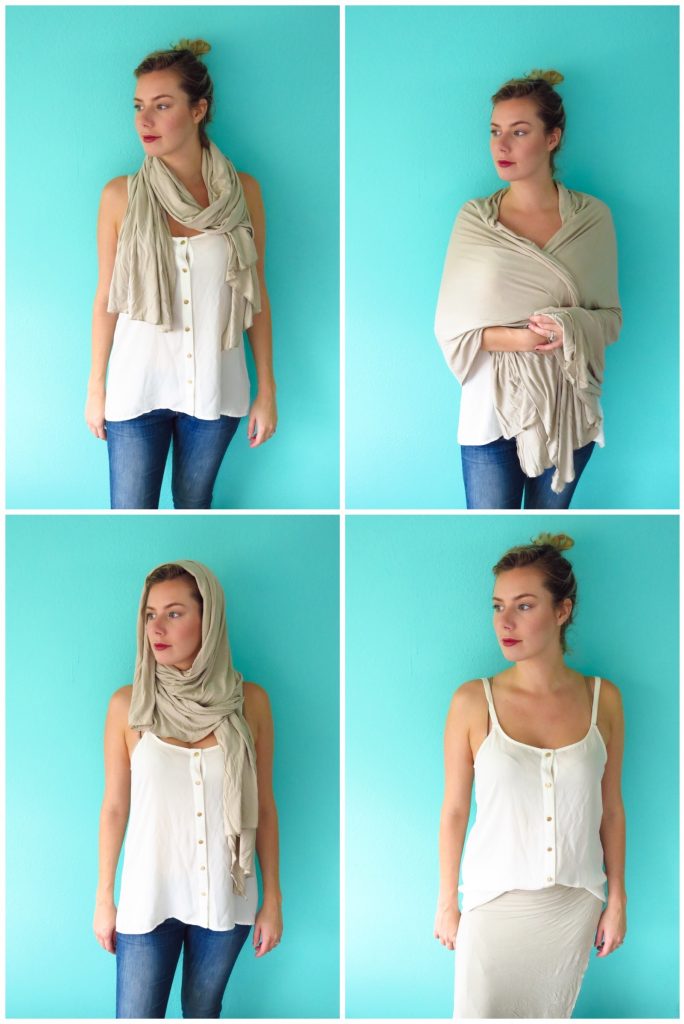 2. First Aid Kit
This might be pretty standard across the interwebs, but it's absolutely essential to this list. I got a horrible bug bite in Morocco that left my arm swollen and almost double in size. I was so happy to have neosporin, rubbing alcohol and band aids with me instead of trying to translate my needs to a local pharmacy. Plus, how cool are Disney Princess band aids?!
1. Coconut Oil
This is my #1 must-have when traveling! Coconut oil has many health care purposes like hair care, makeup remover, skin moisturizer, cuticle treatment and teeth whitening. With so much damage happening to your skin and hair, coconut oil is absolutely essential for your ever-changing beauty routine. Make sure to purchase organic, extra-virgin coconut oil for the best results.
What are your travel packing essentials?