Beautiful, crazy Barcelona… The mere word conjures fantastic artwork, famous architects, siestas, tart sangria and a bustling nightlife. Maybe you have a short stopover in this amazing city or maybe could only escape briefly to this Catalonian capital before you travel to your next destination. Whatever the reason, "Benvinguts!" or "Welcome!" and enjoy this 48 Hours in Barcelona Guide. 
The beautiful city of Barcelona is impossible to venture in a mere 2 days. You could make one trip just studying Gaudi's architecture alone! However, this guide will help you see the best of Barcelona in a short time. For those staying longer than 2 days, feel free to explore the other options I have listed with this guide.
Day 1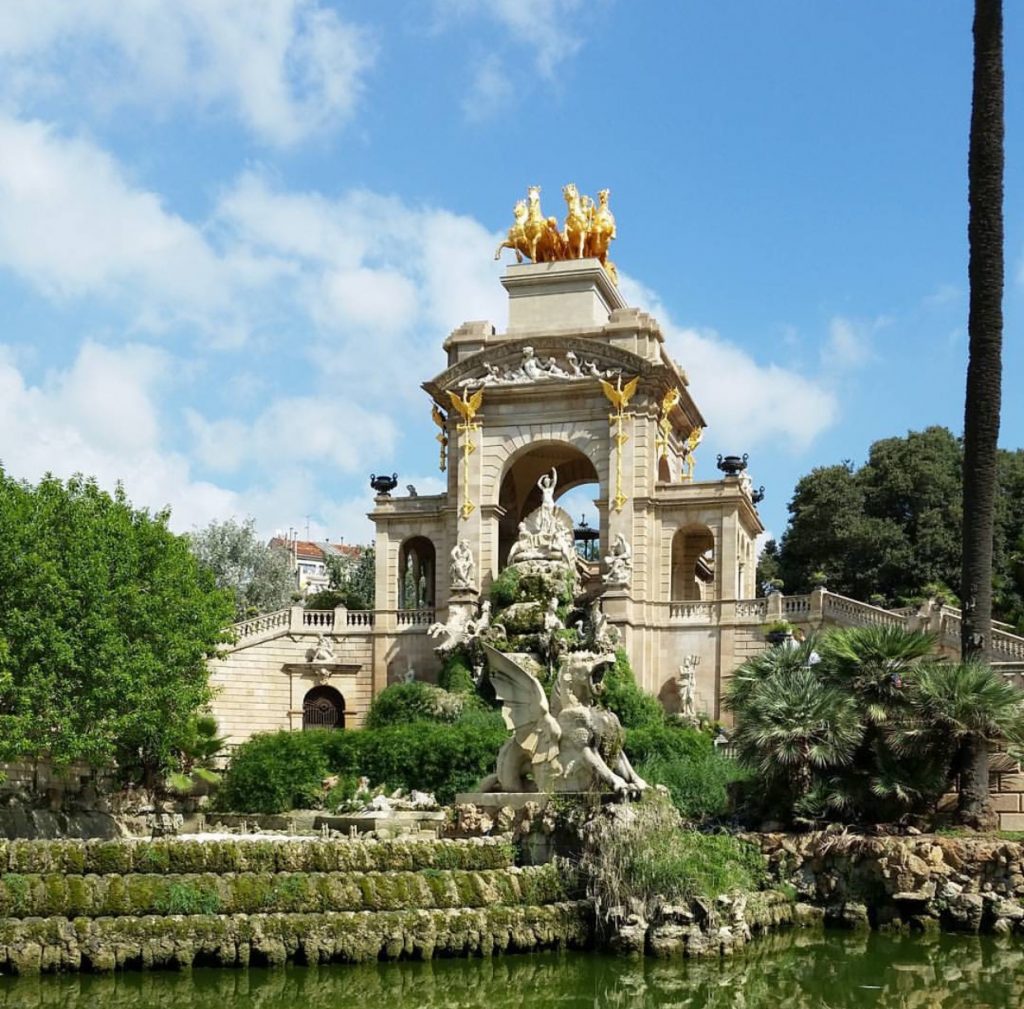 9:00 am
Park de la Ciutadella
One of the best ways to start your visit in a new country is to get a feel for the locals and what better way than brown baggin' it at one of the most beautiful parks in the world?
Head to the local market, grab some breakfast and pop a squat at this centuries old park. 9 am will be bustling, but quiet enough to enjoy the Cascada Fountain and people watching in peace.
Other options: Jardins de Joan Brossa, Castell de l'Oreneta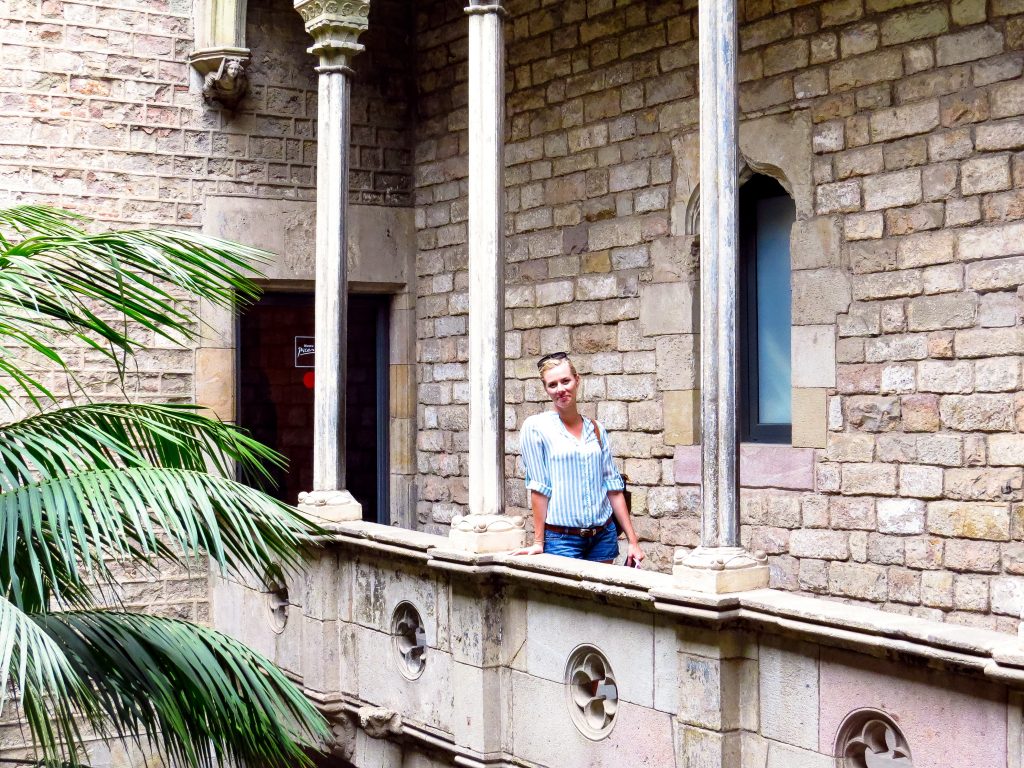 10:00 am Picasso Museum
Art history buff? Lover of all things Picasso? Or looking to enjoy the local barrios? The Picasso Museum has just about everything for any traveler.
The line is about a half hour long, so the earlier the better. No pictures allowed, although I was able to snap this beauty. Make sure to stop by the local chocolate shop nearby for a midmorning pick-me-up.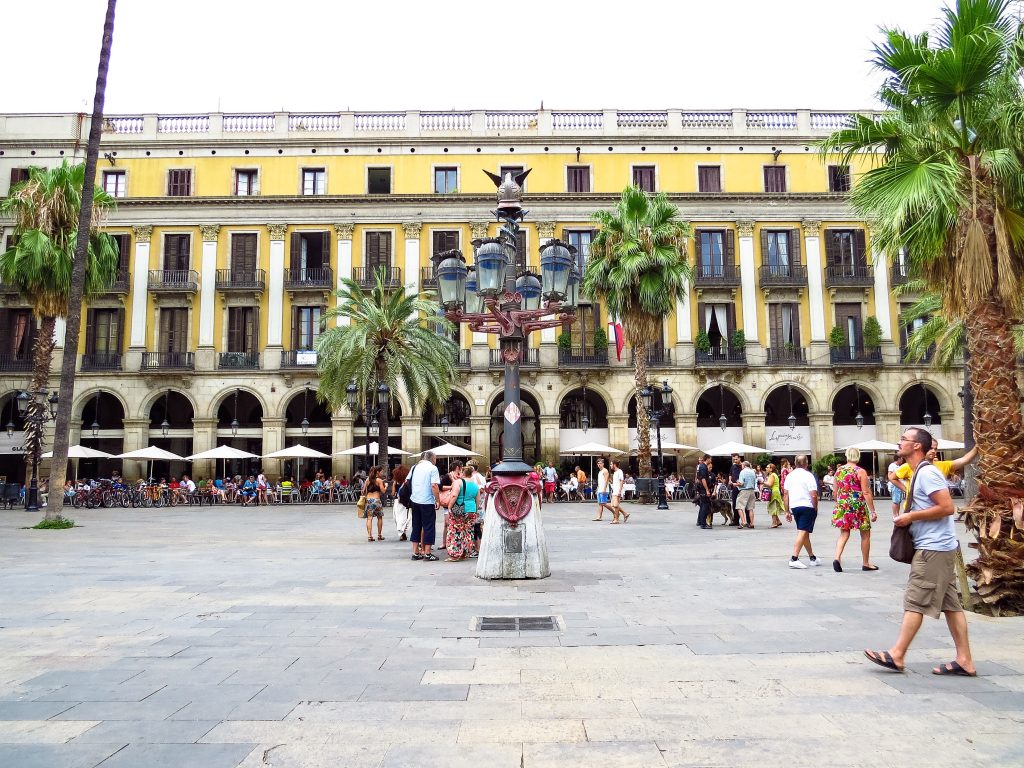 12:00 pm Plaça Reial
This quaint and bustling square makes you feel like you transported in time. Located in the heart of the Gothic Quarter, this square contains plenty of seated areas around fountains and palm trees as well as great lunch spots with outdoor seating for some major people watching.
Restaurants line the inside of the square, so grab something to eat before your next adventure at Cafe Ocana or Mariscco Reial. Do as the Spaniards do and give yourself plenty of time to eat, relax and get lost around the Gothic Quarter for hours (Tip: make sure to visit the famous pastry shop, Caelum).
Other options: Plaça de Catalunya, Plaça d'Espanya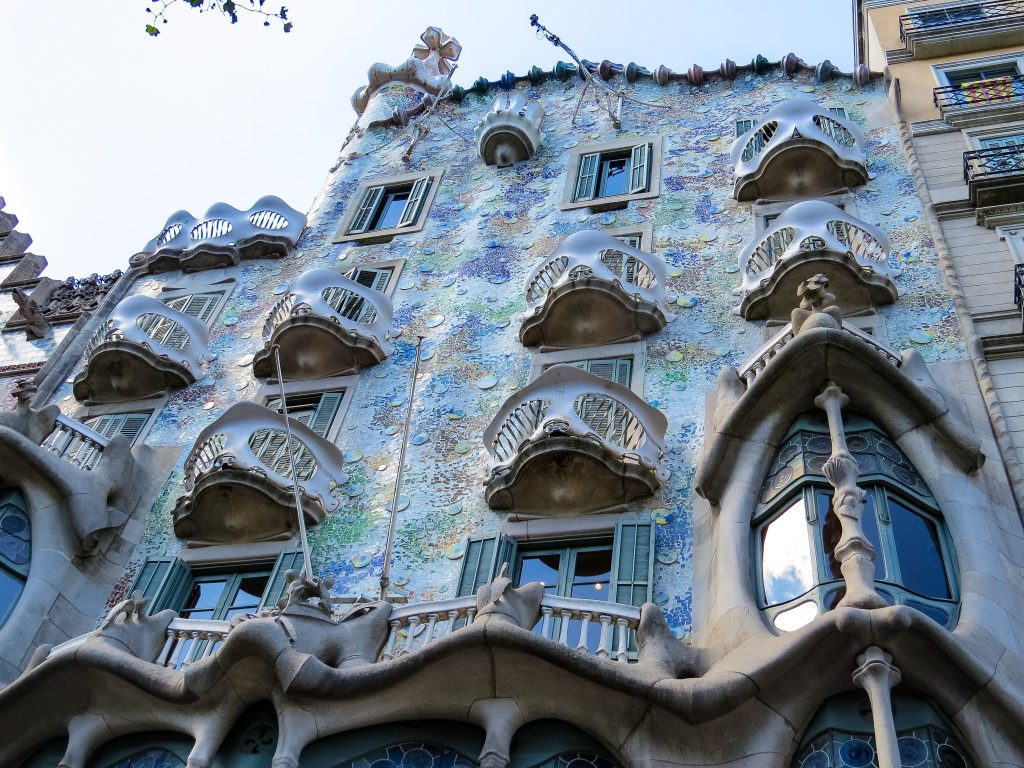 3:00 pm
Casa Batlló
Prepare to have your mind BLOWN! Not only is this piece of history amazing and fantastic to see, but the tour and upkeep of this facility is astounding. You will learn that there's a lot more that goes into Gaudi's planning than what meets the eye. 
The line lasts about 30-45 minutes, so keep this in mind when touring the facility. Also, be prepared for a lot of stairs!
Other options: Parc Güell, La Pedrera, Colonia Güell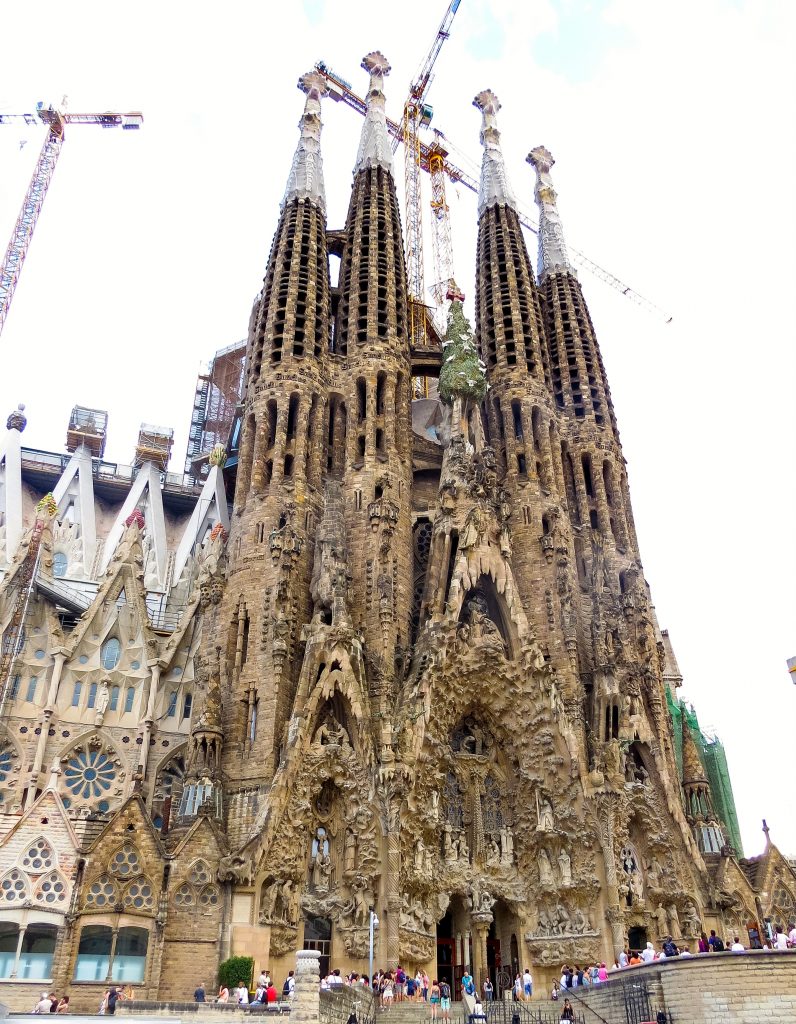 5:00 pm
La Sagrada Familia
Check out one of Gaudi's most surreal and one of Barcelona's most grand piece of architecture. The church took over 43 years to build and still was not completed before the architects' death. Just before closing time, this place is a zoo.
Feel free to simply enjoy from the outside or hope on in with your Barcelona card for the last tour. This is the most famous of Gaudi's designs and not to be missed while in Barcelona!
6:30 pm Chill Bar – Located only a few blocks from La Sagrada Familia, wander to this very popular bar for some much needed comfort food and sangria. Known for their happy hour and delectable dishes, this is a good spot to end your day of touring before calling it a night or going back to the hotel to freshen up.
Other options: The Box, Quimet i Quimet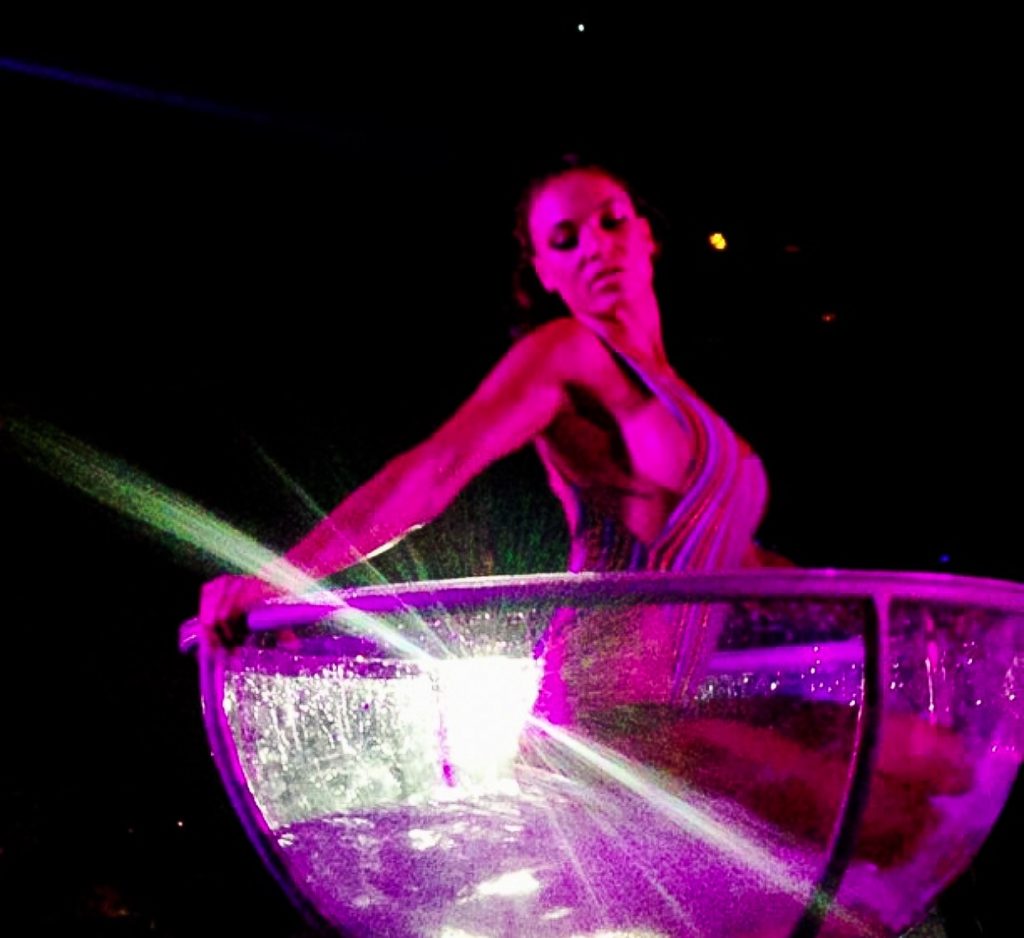 11:00 pm
Opium Bar
If you're into the nightlife scene, this place is one of the most fun clubs in Barcelona! Not for every Joe-shmoe in town but not too exclusive either, this bar parties all night beside the beach.
Drink prices vary, but you will be safe with a couple of beers. The line can be very long so arrive semi-early and make sure to pre-game, whether at dinner or your hotel! You might even get to witness a show, like the picture above.
Other options: Razzmatazz, Moog, Mac Arena
Day 2
10:00 am
 Cafés el Magnífico
After a long night of getting into trouble until dawn dancing the night away, you're going to want not only the best coffee in town, but the best coffee in the world (at least, that's what the locals say)! This coffee may come at a price, but it'll be worth it to enjoy your last day in this beautiful city.
Other option: Cachitos, Satan's Coffee Corner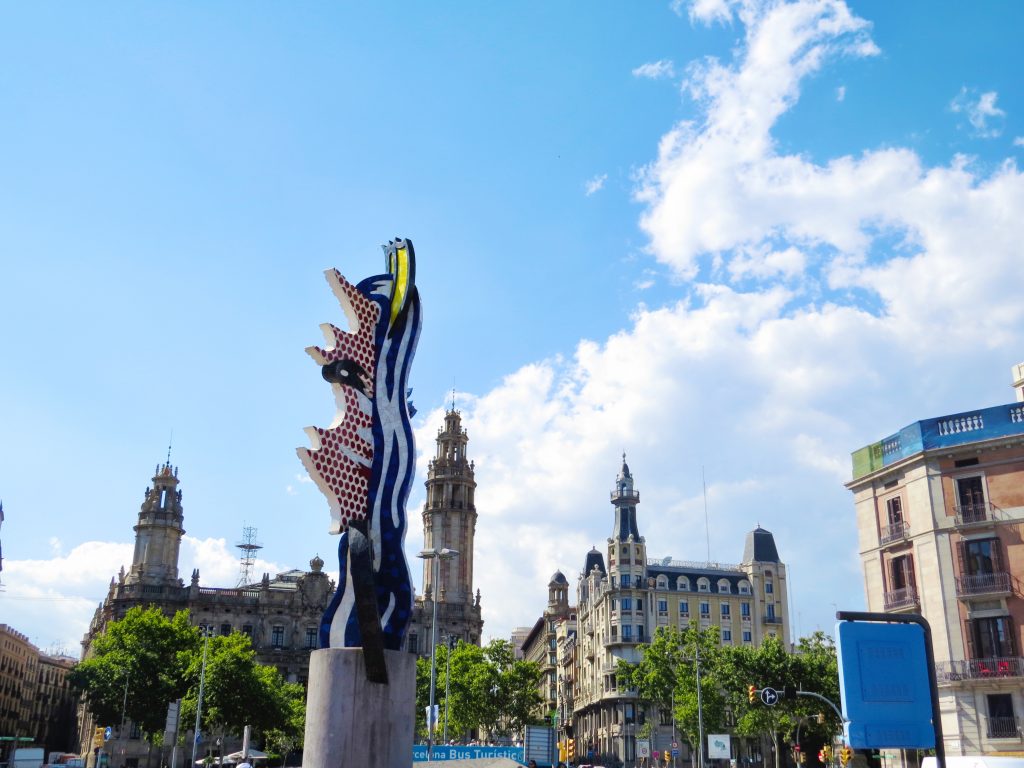 11:30 am
Barceloneta Beach
Unwind and relax from the previous day's hectic schedule with an early afternoon session at the beach. This beach may be packed, but the vibe is chill as you spot a couple of topless beach goers and enjoy some beers sold by local vendors. (Hair of the dog, am I right?)
Make sure to walk around the rest of La Barceloneta, the Port of Barcelona and witness the sculpture by Roy Lichtenstein made in 1992 for the Olympics (as pictured above).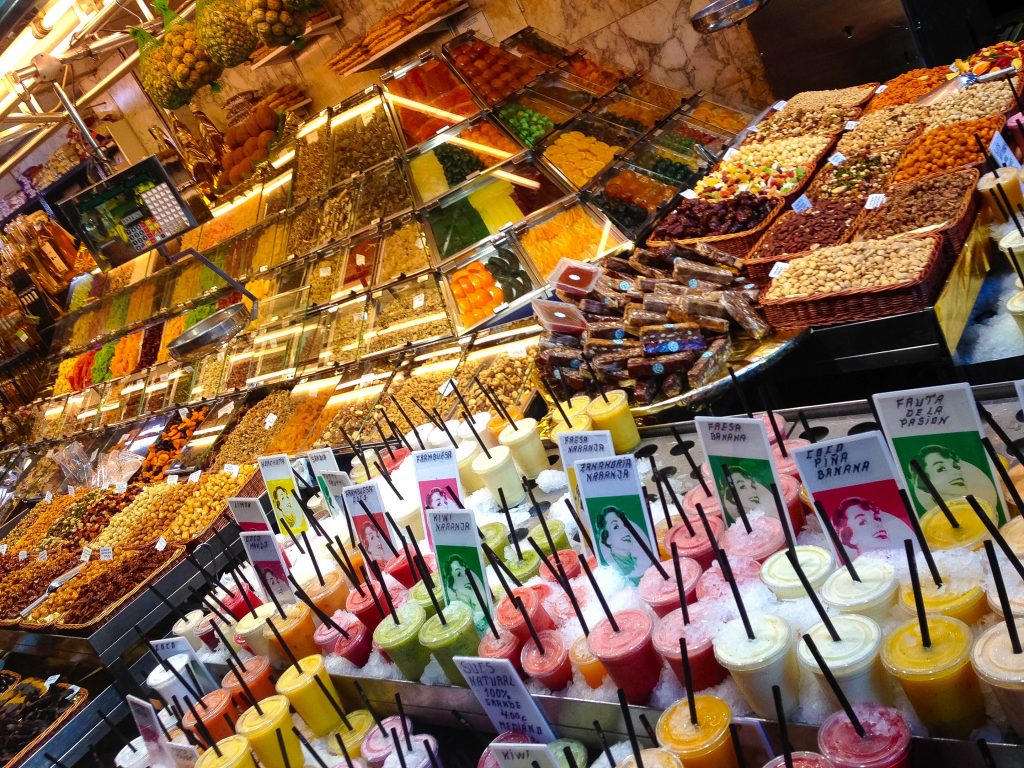 2:30 pm
Mercado de La Boqueria
After some serious sun time, catch some shade at a favorite local and tourist spot, La Boqueria. This indoor market is the perfect lunch spot where you can grab anything you can imagine from the catch of the day to some decadent chocolates to tasty smoothies.
From here, wander around La Rambla, the main street through Barcelona. Don't spend too much time here as there are many pickpockets and cheesy tourists. Take your pictures and hop outta there!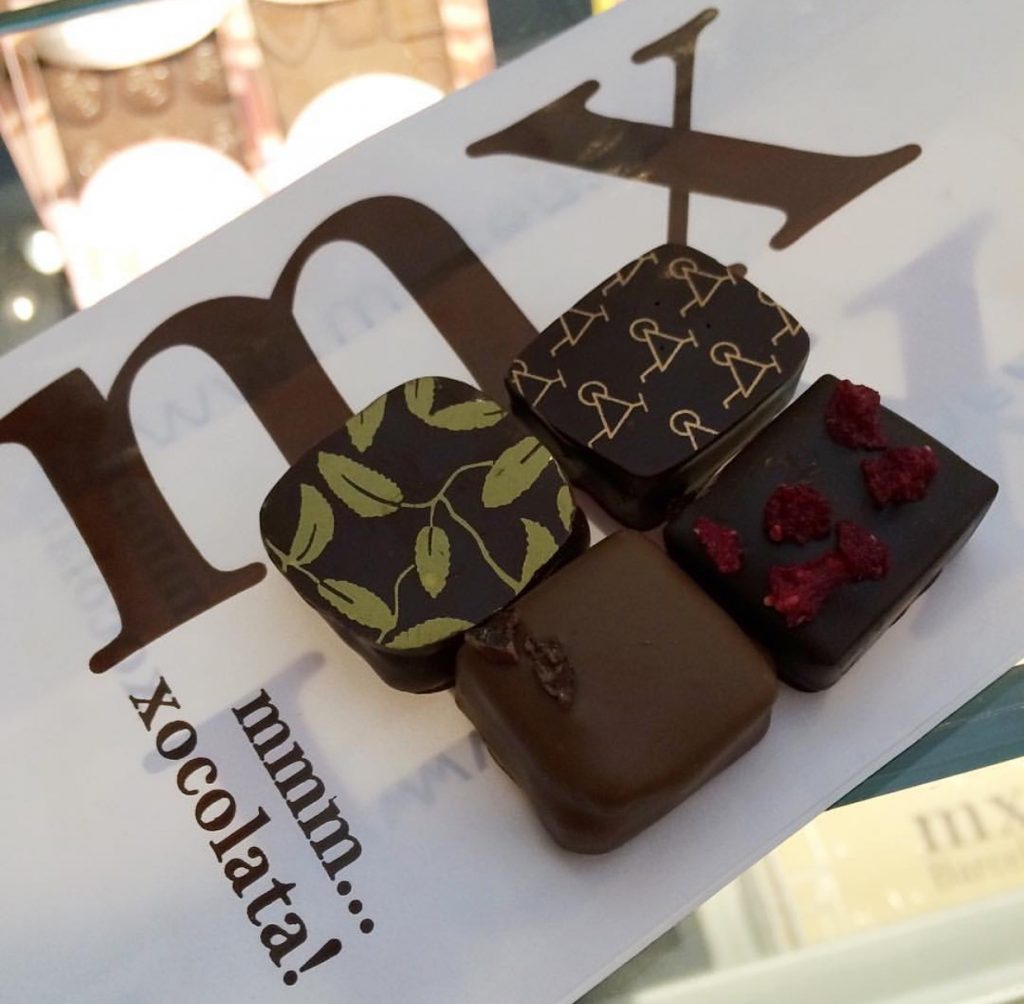 4:00 pm
Museu de la Xocolata
After all of the tourists, sun and previous night's shenanigans, you might be needing a serious nap. From here, you might want to head back to the hotel and get ready for dinner.
But before this, chocolate lovers needs to check out the chocolate museum! Entrance is only 5 euro and you get free chocolate throughout. Perfect for the insta and a sugar rush before your crash.
Other options:
5:30 pm
Torre Rosa
If you're looking for one of the most authentic Catalan experience, alongside a tasty cocktail, then Torre Rosa is your place. It might seem slightly further than other destinations, but this spot is only 5 minutes from the metro. Enjoy the garden and cocktail before your night out, but don't fill up too much as your last dinner will surely be a treat.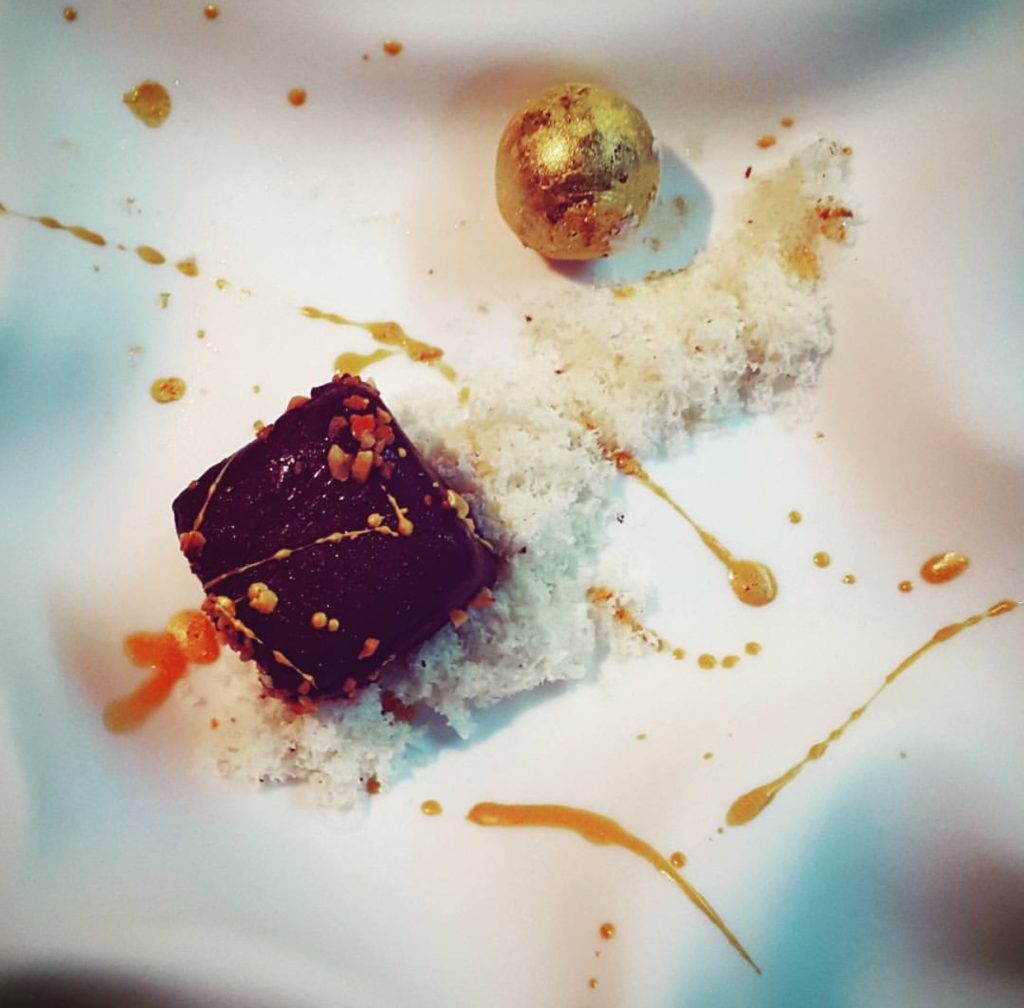 7:00 pm
Uma
Are you ready for one of the most amazing culinary experiences of your life? Check out this very intimate and out of this world restaurant, Uma! Rated #1 at Tripadvisor, you'll see what all the buzz is about. 10+ courses, all interactive, all delicious. Make sure to come hungry and to part with a few $$$ (worth it!)
Other options: Viana Barcelona, Petit Pau, Lolita Tapería
Some visitors find that it is best to invest in a Barcelona Card for your trip. For 45 Euro (or 38.60 USD), the minimum purchase is a 3-day pass which grants you free access to over 20 museums, discounted admission to several sites, free public transportation, discounts at 6 restaurants, shopping and entertainment. (You may also purchase a 4-day card for 55 Euro and a 5-day card for 60 Euro.) Based on the cost of various entrance fees, I find this card to be valuable as long as you visit at least 3 of the cultural experiences stated above and use any of the public transport provided. 
If you plan on visiting all of these places in this guide (and then some!), I highly recommend this pass. Although, with all of the sangria and tapas, walking around the city wouldn't be a bad idea! 
What are Barcelona's other hotspots? Where else should travelers go?