Bali, Indonesia is one of the most popular vacation destinations around the world. A trip to Bali treats your senses to exotic landscapes, tasty food, fulfilling spirituality and some much needed serenity. And whether you're celebrating your anniversary, partying on a girls getaway or looking to get a little more relaxation on your vacation, sunsets are always a good idea. Here are the best Bali sunset spots.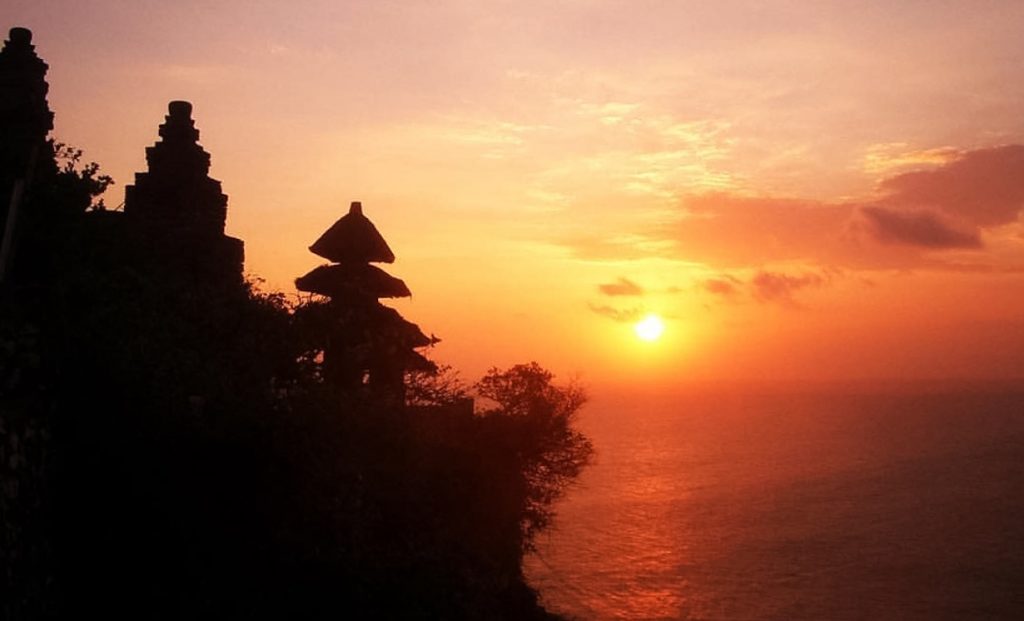 Uluwatu Temple, Pecatu
The Uluwatu Temple is an ancient hindu sea temple located on the cliffs of Pecatu, specifically, the furthest point south west of Bali. While the place may be crowded with tourists, this sacred scene is probably in the top 3 of the best sunset spots in Bali. Just make sure to arrive early, stick around for the Balinese dancing and keep your valuables close so the trained monkeys don't steal anything!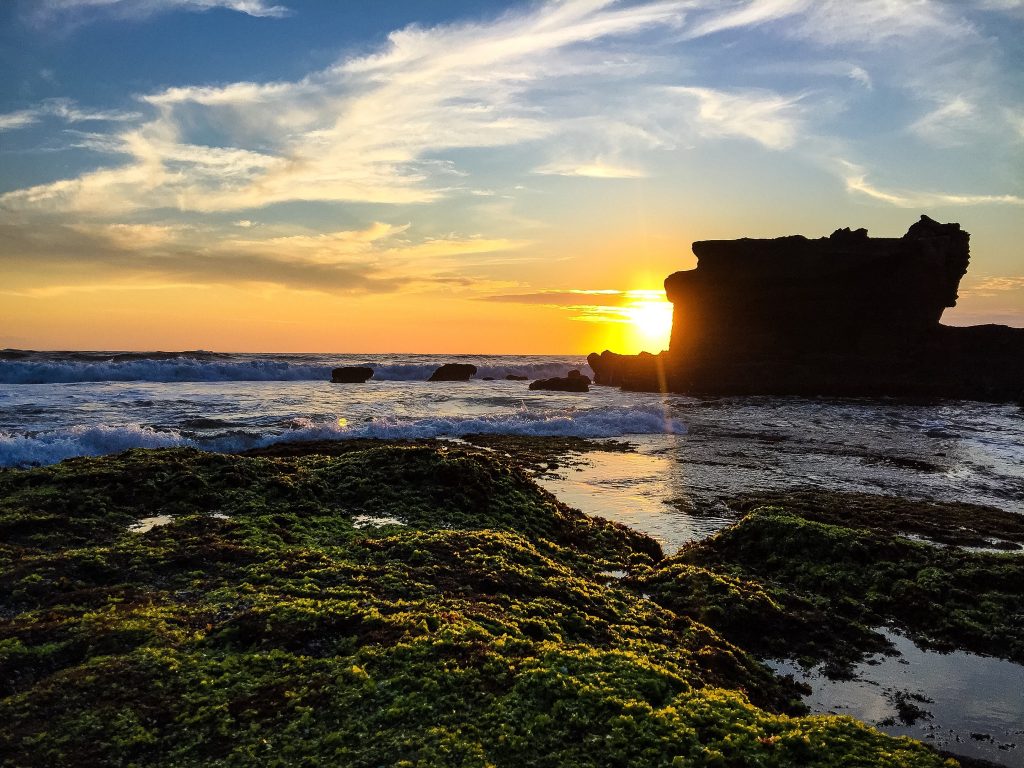 Tanah Lot Temple, Tabanen
Another hotbed of tourists, but so incredibly worth it. This Balinese temple is located on a rock formation just off the coast of Tabanen, grazing the coastline. Tourists will be greeted with several shops along the way, but once you feel the rock and sand beneath your feet, you will be in for a gorgeous spectacle. Be aware that there is a parking fee for your car/driver when you arrive!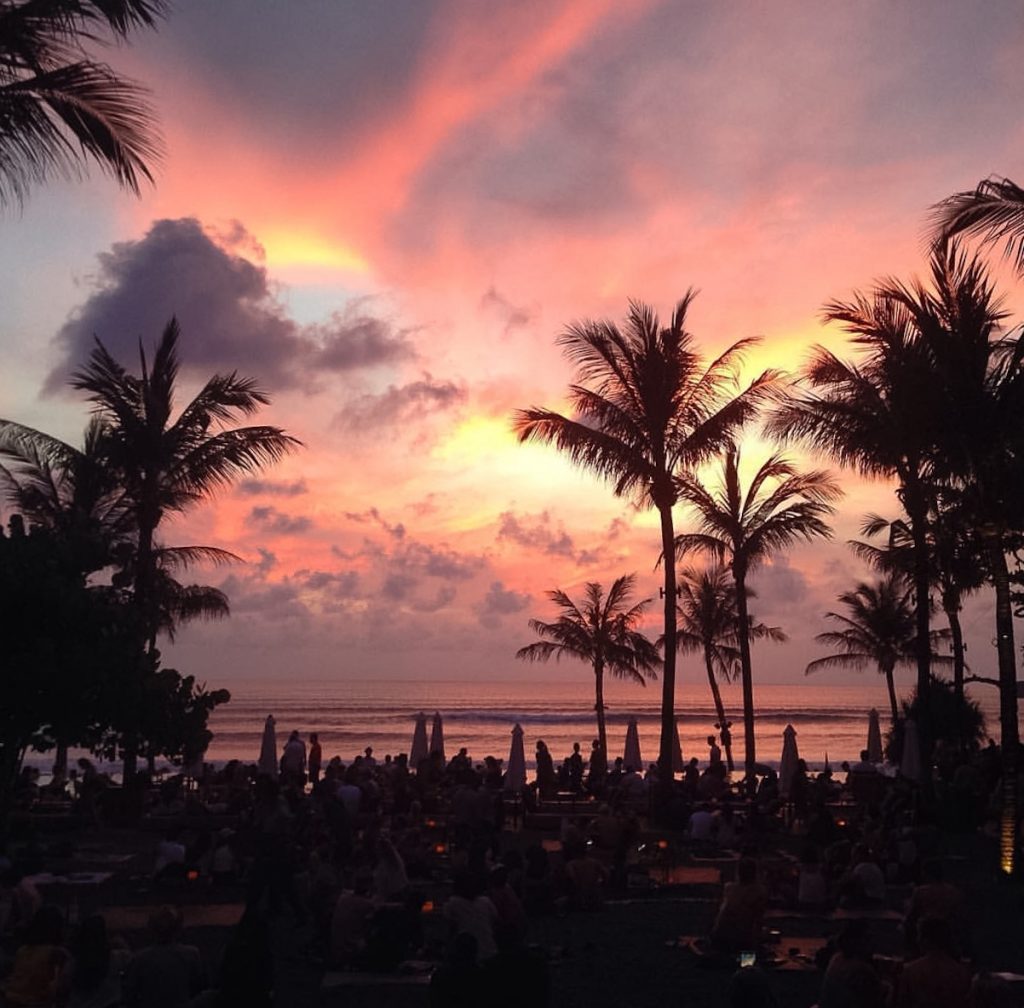 Potato Head Beach Club, Seminyak
Potato Head is not only one of the hippest day/nightclubs in Bali, it's also one of the most fun ways to enjoy the beautiful sunset. Arrive early, grab a couple of lounge chairs, order some tasty grub/cocktails and enjoy your pool day until the sun goes down. This club scene allows you to dance the day away or nurse your hangover in the divine pool as you wait for the sun to go down.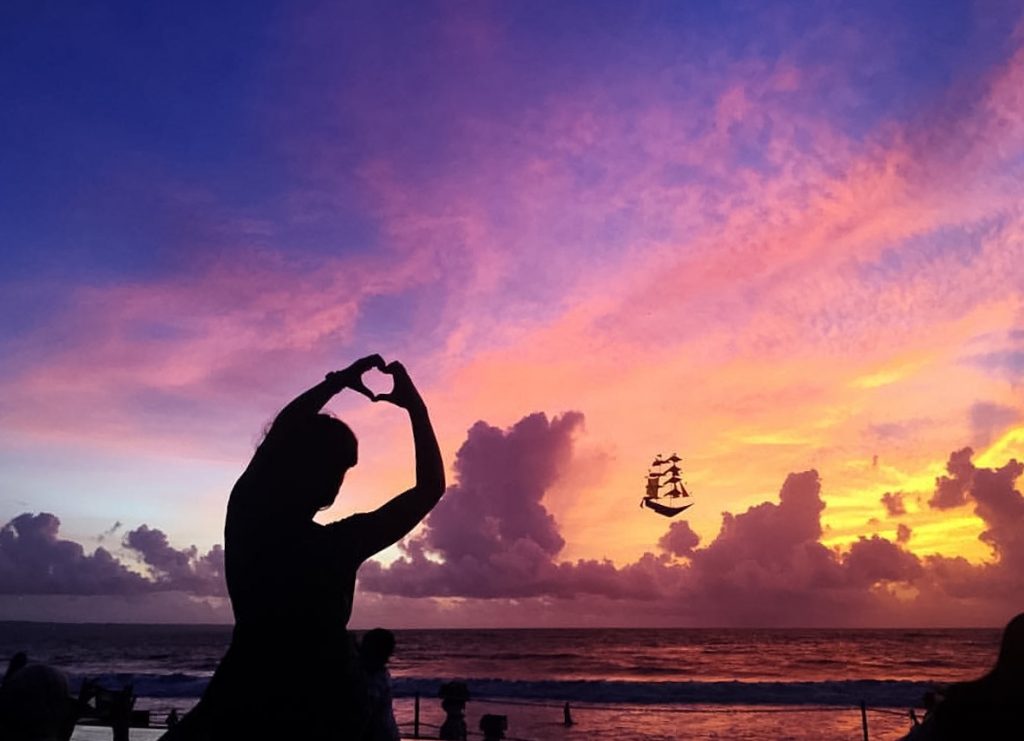 Ku De Ta, Seminyak
Potato Head may be a favorite with tourists, but locals far prefer Ku De Ta as the best bar and sunset spot. Maybe it's the low key ambiance or the (slightly) better prices, but you will not regret spending one of your nights in Bali at this luxurious spot.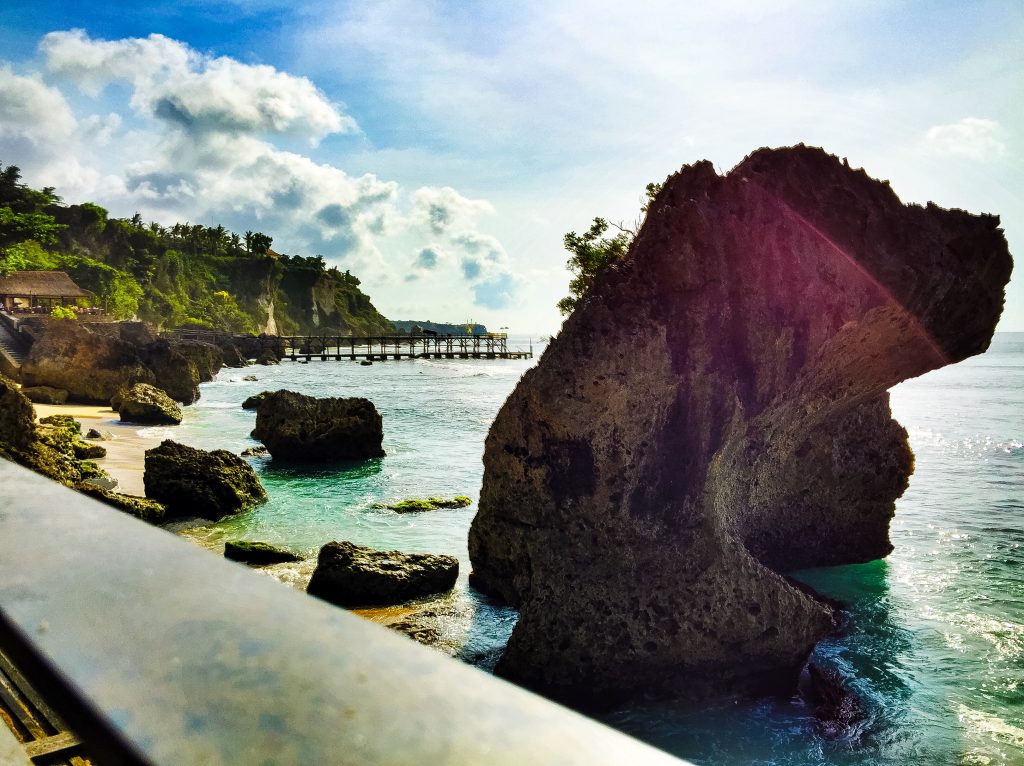 Rock Bar, Jimbaran
Ahh, the world famous Rock Bar. Probably one of the most Instagrammed bars in Bali, this bar has it all: a dramatic entrance, tropical cocktails, entrance to a luxurious hotel and a stunning backdrop. While the sunset was beautiful, we personally weren't huge fans of the food (or the prices)! Skip the overpriced menu and enjoy a single cocktail as the sun gently sets over the horizon.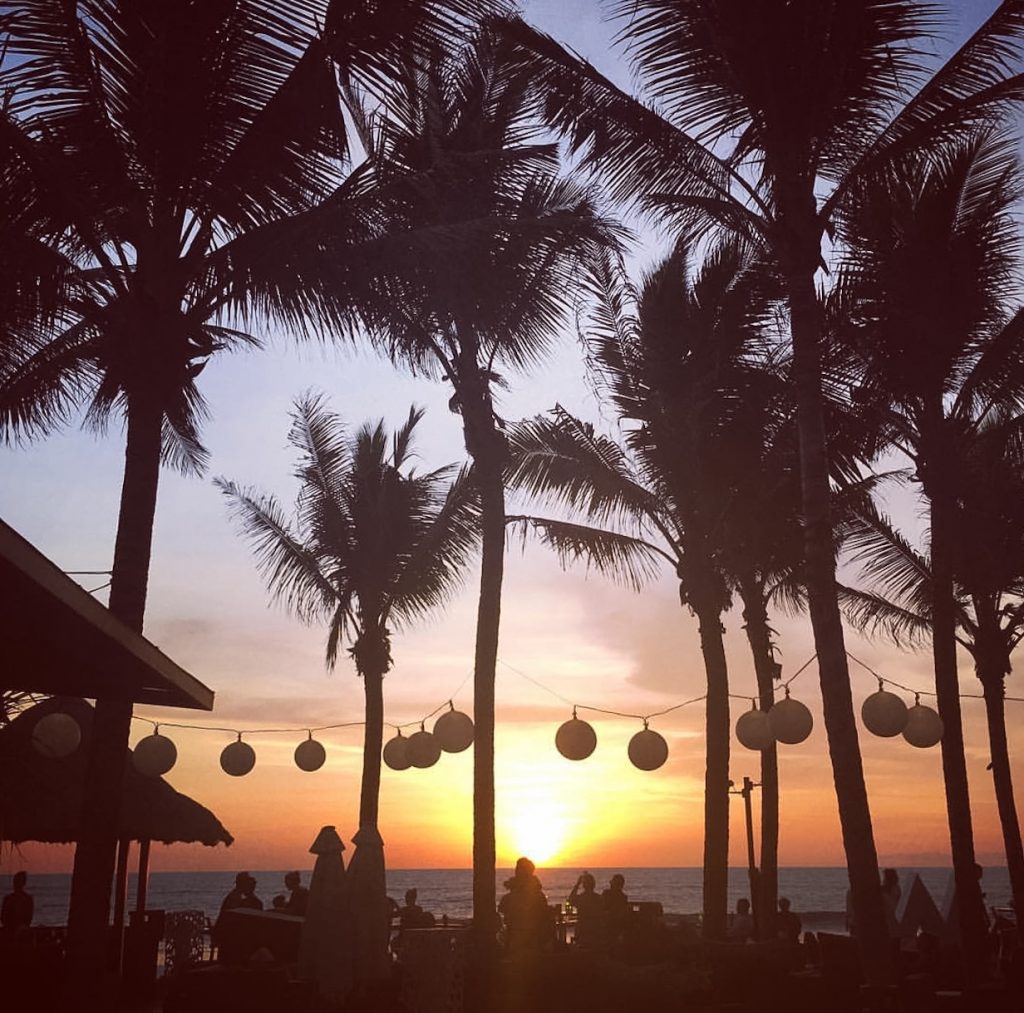 WOOBAR, Seminyak
If you're looking for a side of glamour with your sunset, look no further than the WOOBAR at the W Resort and Spa. This very cool and elite crowd takes some of the riff raff out of your typical Kuta scene so you can enjoy the sunset with your honey in peace.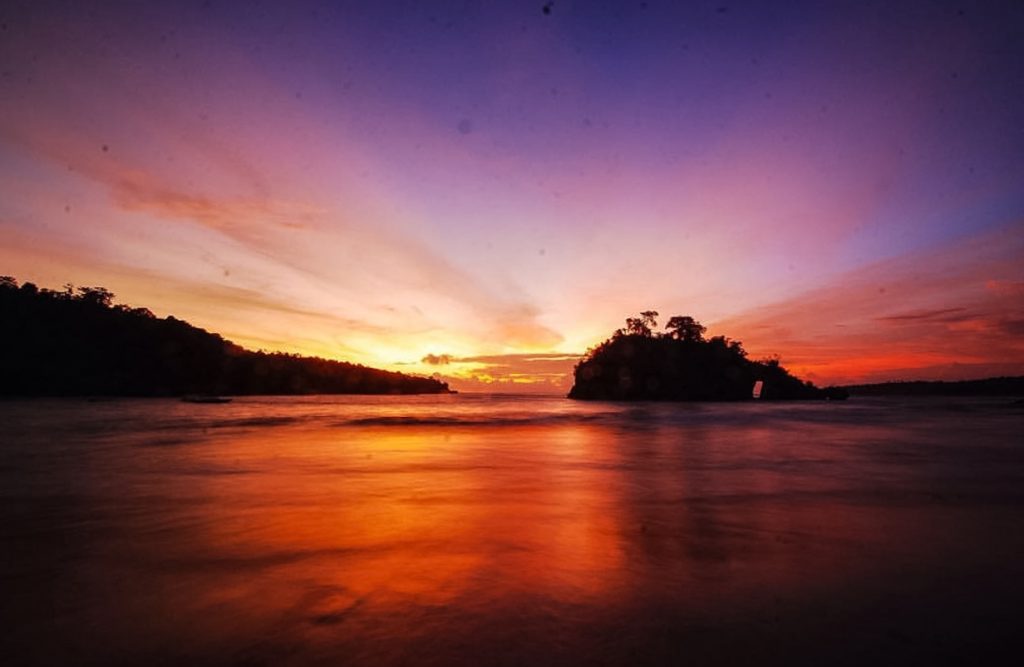 Crystal Bay, Nusa Penida
Slightly more tucked away, this sunset location is to die for. Crystal Bay, a major attraction for advanced divers, is slightly harder to get to since you must take a boat to get to the small island of Nusa Penida. However, if you're imagining a low-key, deserted island feel, than this is your go-to place!