From travel magazines to blogs to Instagram, it appeared that Morocco was a major travel destination of 2015. After seeing gorgeous photos and hearing travelers wax poetic about this foreign land, I was so excited to finally visit this part of Africa. But when everyone asked where we went on our honeymoon, I simply stated, "I went to Morocco and no, I did not love it."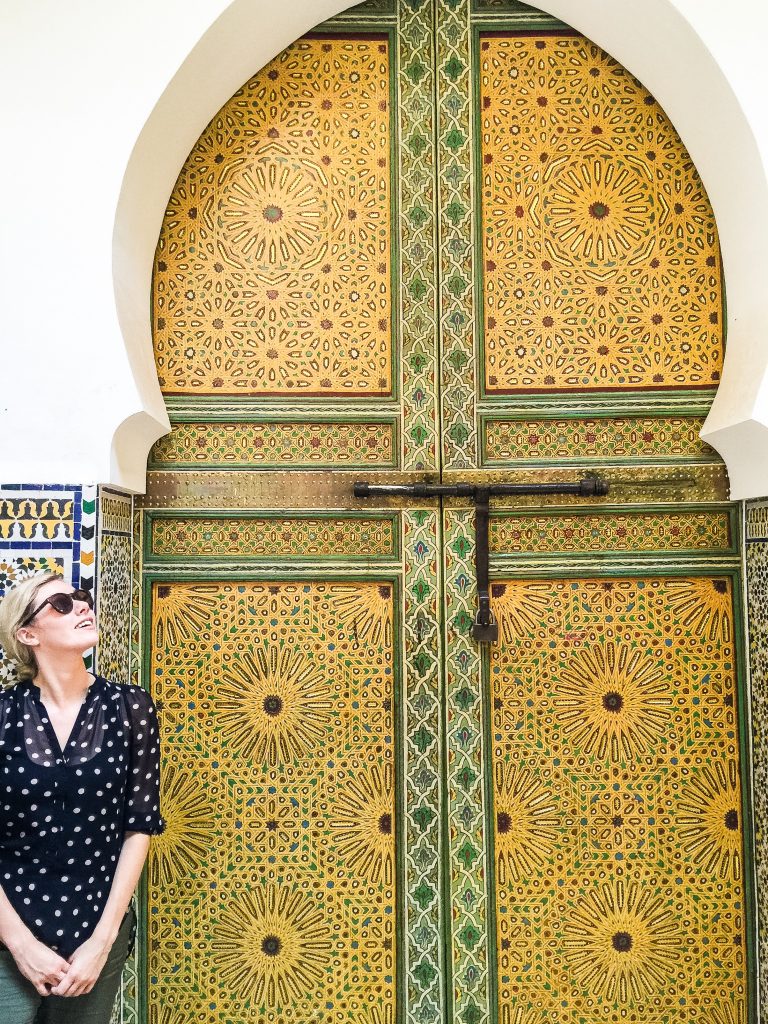 I've been hesitating to write this post for awhile. It's hard to admit that you don't enjoy a particular place, especially considering its popularity. I thought that maybe time would enhance my rose-colored glasses when looking back on our time in Morocco. But there were no magic carpet rides, there were no starry, Sahara nights and there were no moments where I can say that I truly loved Morocco.
There were, however, endless amounts of delicious mint tea, amazing camel treks, awesome sunsets, great purchases and absolutely beautiful architecture and artwork.
A Common Misconception about Morocco…
Instagram would have you believe that Morocco is all…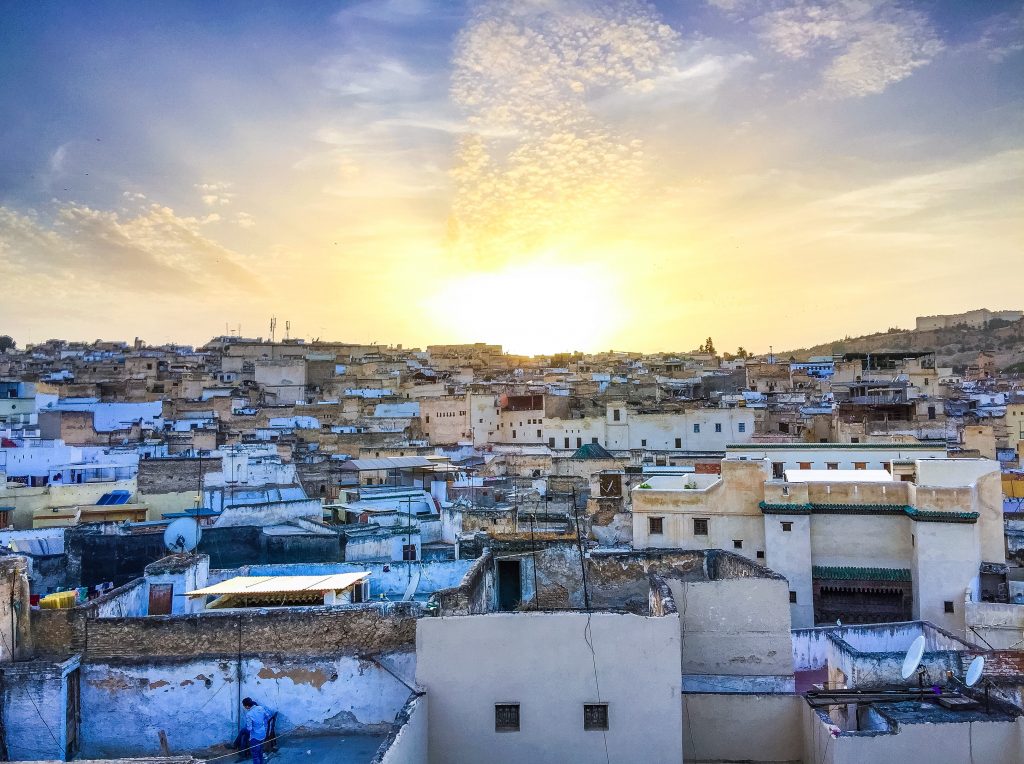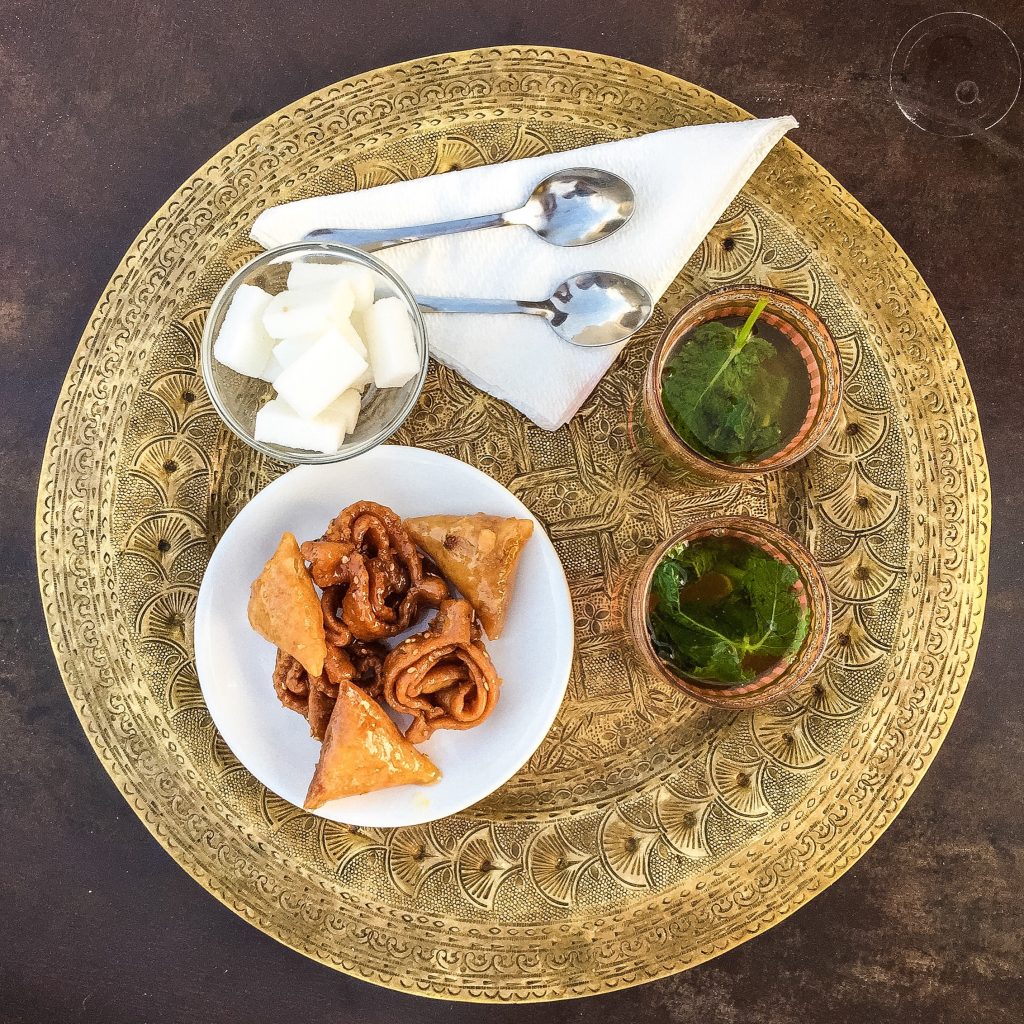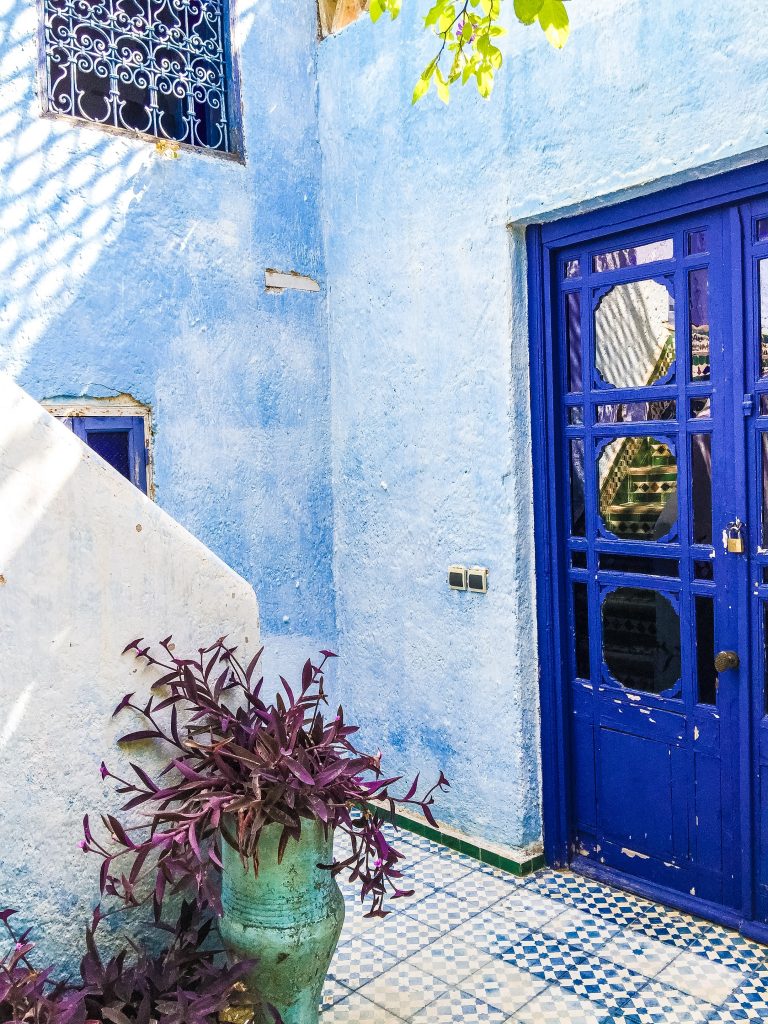 When in reality, Morocco is a little more like this…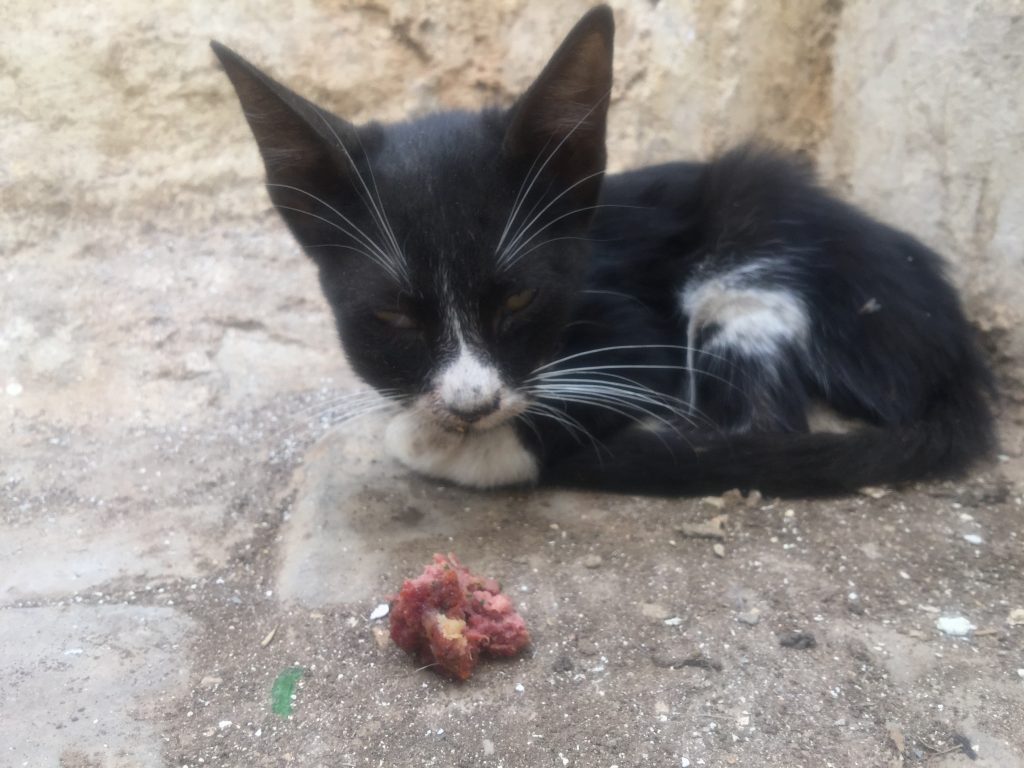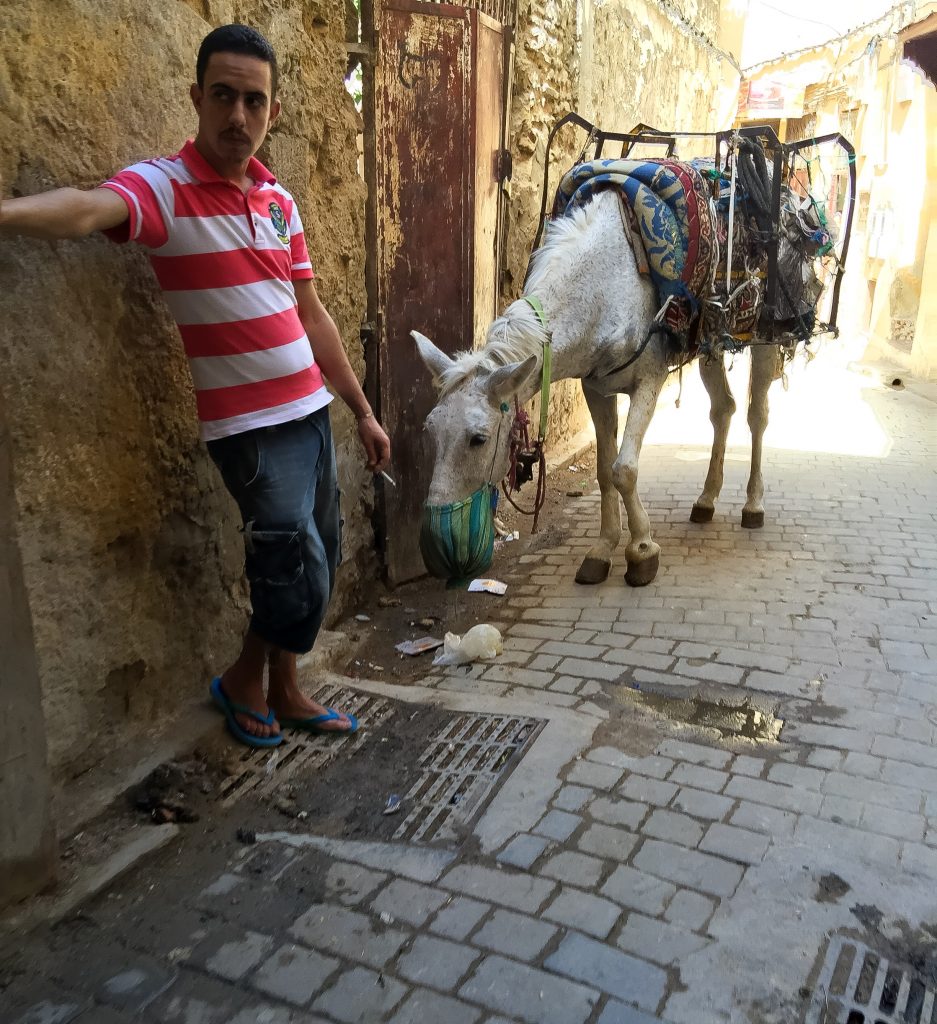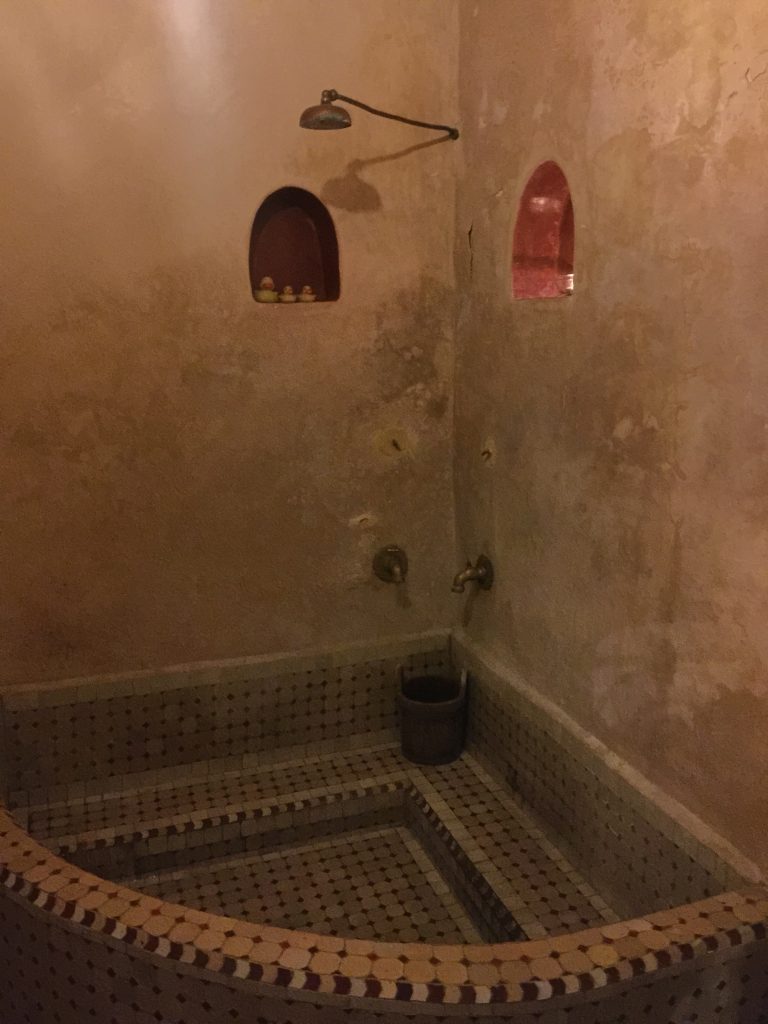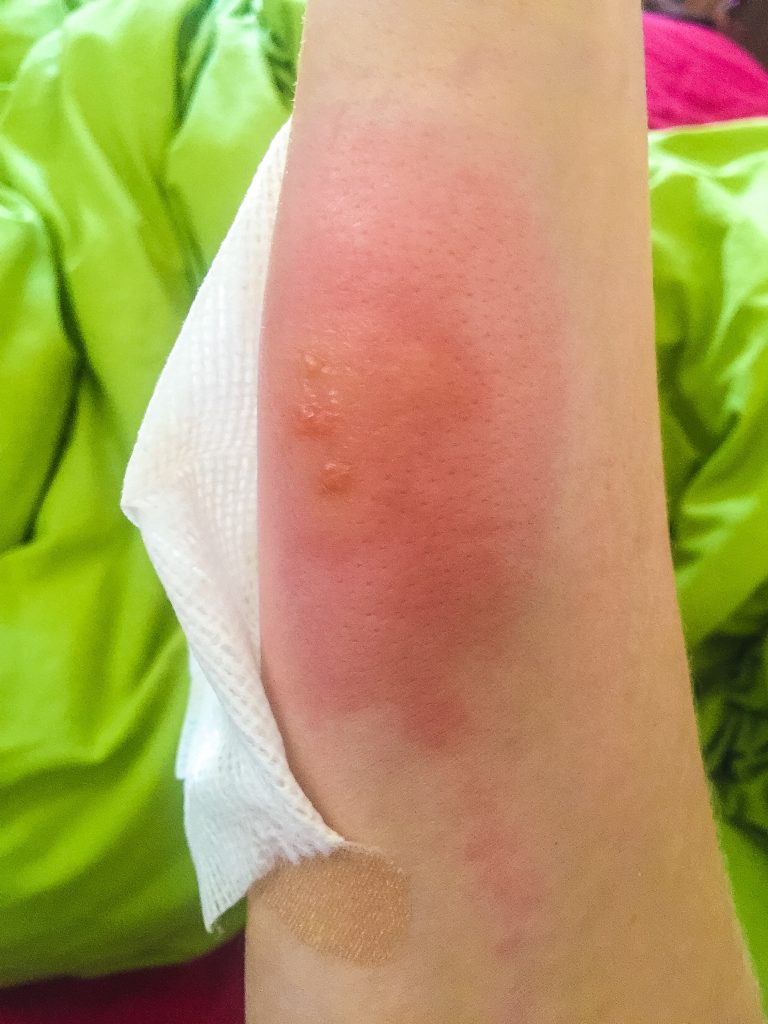 They don't tell you that to get to the pretty tile work and mosques, you need to pass piles of garbage and howling kittens.
True, Morocco is a very beautiful place. It boasts the world's first University, there are amazing Moroccan treasures to be found and there are some friendly locals. But I guess I walk away feeling lukewarm about the whole place.
Our 8 days in Morocco felt a little rough. I was harassed by men, there were starving kittens everywhere, I almost went to the hospital because of some insane bug bite and I felt like I was constantly getting scammed. And I know being scammed is a major part of traveling, but I felt like I could never have my guard down for One. Single. Moment. That kind of alertness is so exhausting, that it's very difficult to enjoy a place and get the most of out of it.
(And somehow, I was bullied into paying $40 USD FOR A HENNA TATTOO by a little old lady. My most embarrassing travel moment…)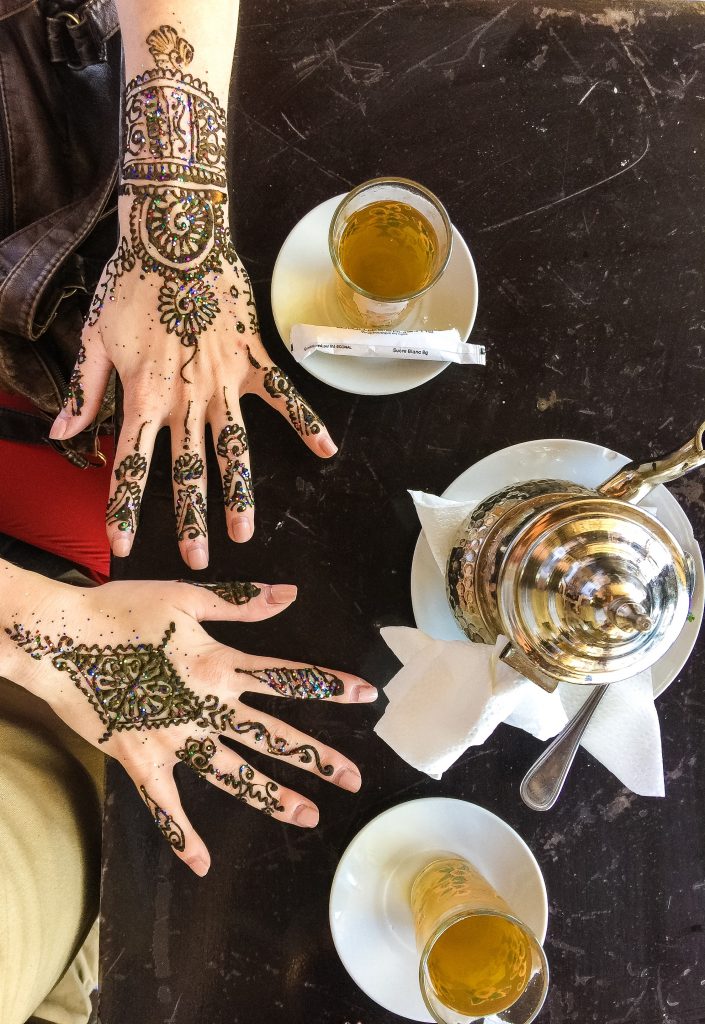 And okay, I'm about to rant for a second. But, I just do not understand the allure of getting lost in the Medina. Fez's ancient Medina claims to have over 9,000 alleyways and travel bloggers will romanticize that getting lost amongst this labyrinth is one of the best activities you can do.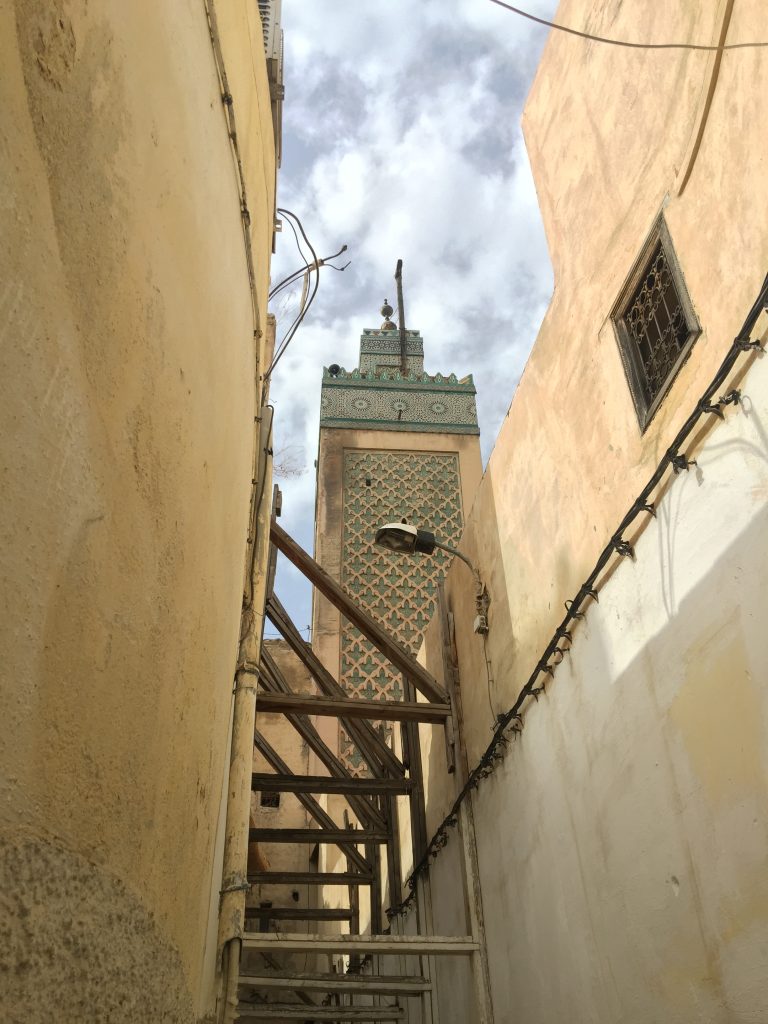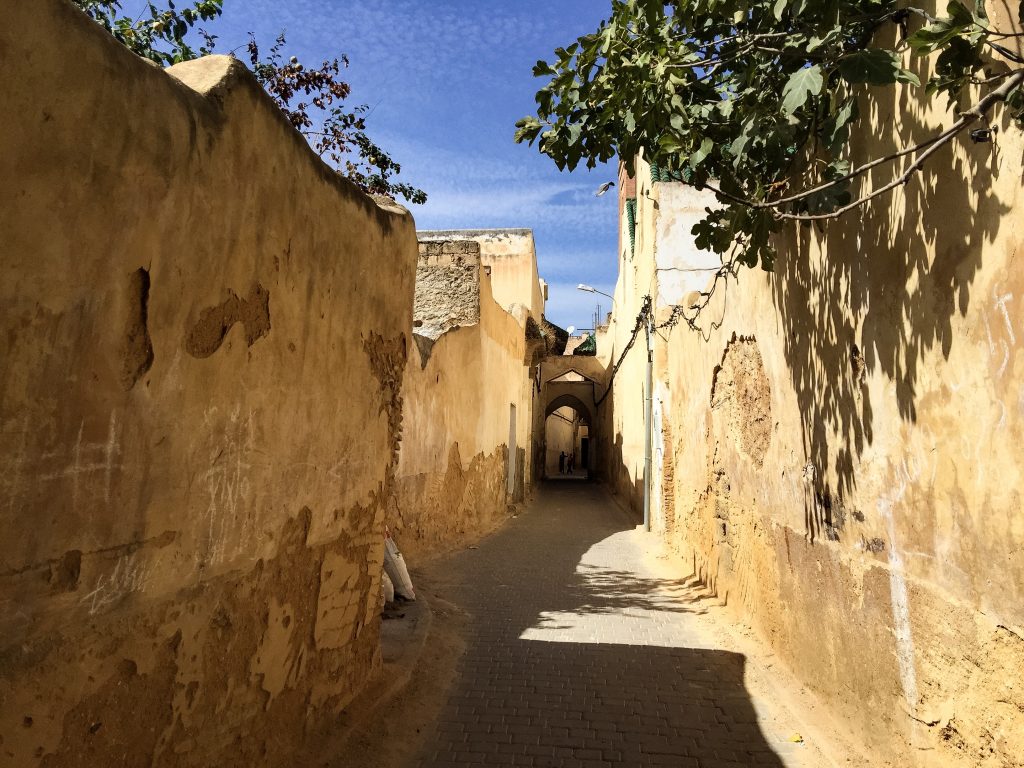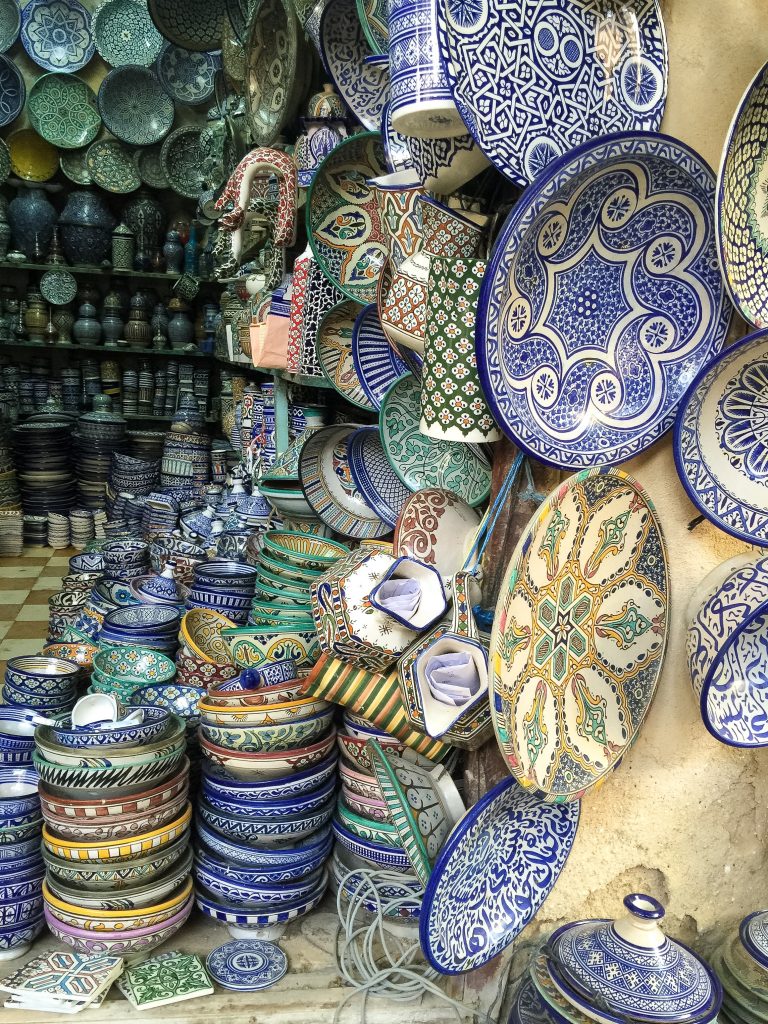 At first, it seems a little cool… all of the beautiful shops and the goodies to be found. But after about 10 alleyways, you realize they all kind of look the same. I'm sure there were some hidden gems that we missed, but I'm gonna go out on a limb here and say, "if you've seen one overpriced, Moroccan leather handbag, you've seen all overpriced, Moroccan leather handbags."
Everyone told us we would love it for the chaotic and different kind of trip that it would be. Perhaps it wasn't the ideal honeymoon destination. Or maybe we're not as adventurous as I thought. I not only felt disappointed in the trip, I felt disappointed in myself.
However, there were some great moments to be had in Morocco.
Kevin and I both went outside of our comfort zones, which was very important for us to do. We made friends with people in a culture that we were not used to. We were moved by the beautiful call to prayer that occurred everyday. We saw forms of artwork that we would have otherwise not witnessed. We learned how people in this far away land live and what they do to get by. We learned about the mint tea addiction and it's a real thing, guys. And we're still brainstorming on some kind of a kitten-protection program based in Morocco. Seriously, the kitten epidemic had us crying constantly.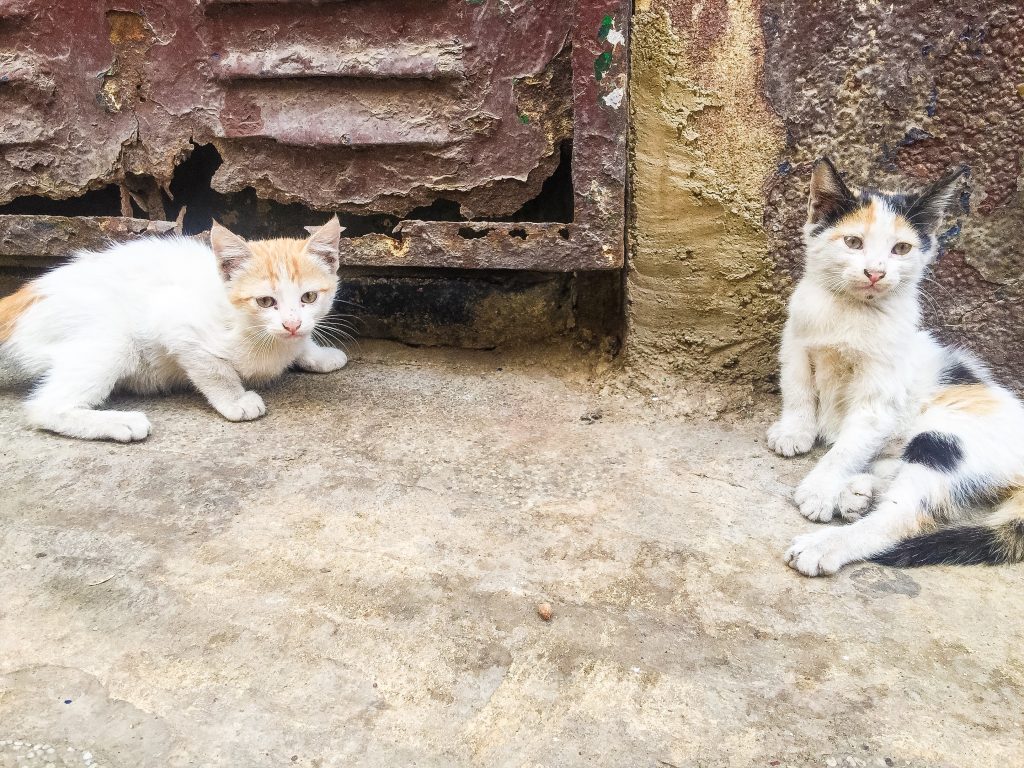 I did have one moment that made me long for more… After a couple of nights in Fes, Kevin and I decided to enjoy the sunset over the beautiful terrace on the rooftop of Dar Sienna. Ahmed, the caretaker and manager of the joint, sat down with us and we talked for hours over several cups of mint tea. We spoke of Morocco, his life, our travels, and the future. His joy about learning other cultures and his love for his work moved and inspired us. He is the true soul of Morocco.
So, would I go back again? …Yeah. I think so. I would definitely do it differently next time. Who knows, maybe it gets better with time!
Before we left for our trip, my bridesmaids and travel mates gave me some amazing Moroccan-themed gifts as well as the following advice:
Top Tips for An Unforgettable Time in Morocco
Go to a local bath house. Avoid awkward stares.

Befriend a camel that is terrified of water. Preferably name him Moose.

Dye your hair blonde before your trip. Get called Christina Aguilera and Brad Pitt everywhere you go.

Eat all the uncooked chicken you can find, then hop on an overnight bus. Epic shit will follow.

Do it all. It's an adventure and you'll love every minute.
A little confused? Don't worry, this is based on the advice of two women who journeyed on an epic trip to Morocco 5 years prior with strange tales and even stranger inside jokes.
So with those tips in mind, I'd like to include a few others if you find yourself going to Morocco:
Don't stay in a riad or dar in the medina. Instead, take many daytrips to the medinas.

Always have a map of some kind. Book, iPhone, compass, whatever. But always have one!

Always have bottled water with you.

Constantly visit restaurants. They will help avoid tip 4 above and give you a much needed solace from the hassle of Jemaa el-Fna.

Buy as much stuff as you can, but search for the best bargain from the many, MANY shops around you. Unless you're sick of haggling (which we did get sick of).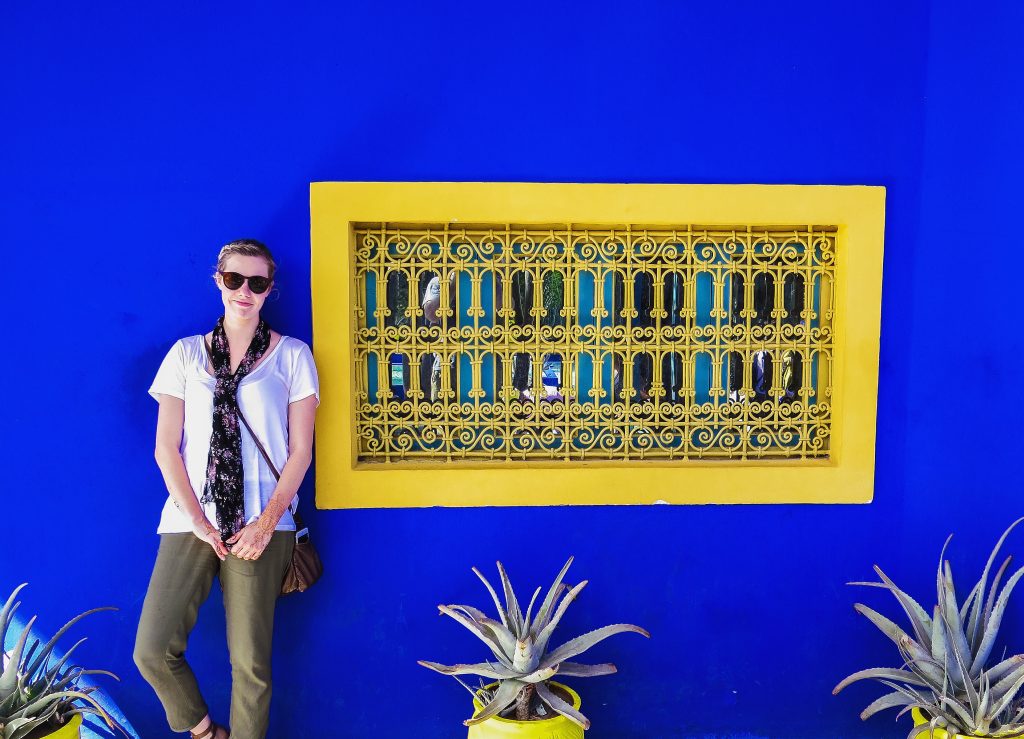 So yeah. I went to Morocco and no, I did not love it. But should that stop a traveler from returning to a destination for a do-over?
Has this experience ever happened to you? Have you ever visited Morocco? Let us know below!