---
The daily grind in Los Angeles can take a real toll on your heart and soul. That's why us Angelenos are always looking for weekend getaways that can captivate our mind, body and spirit. After taking a look at these trendy places to stay in Joshua Tree, I may never come back to the big city!
Long gone are the days of a quiet retreat to Palm Springs. And San Diego's growing popularity makes it less of an escape and more of a party scene. That's why we've looked to the desert for a real getaway from reality. More specifically, Joshua Tree. 
Where to Stay in Joshua Tree
Due to the remote, hipster vibes of Joshua Tree, there aren't many hotels or lodges. Most of these locations are actually found through Airbnb. I personally love Airbnb, sometimes more than hotels. Just keep in mind that a trip to the desert usually includes a trip to someone else's home or hideaway!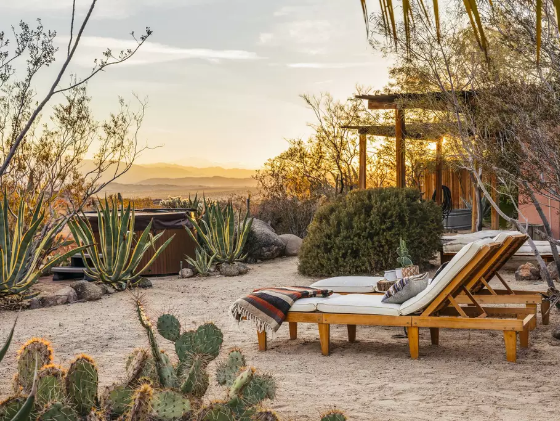 Joshua Tree Casita, a remote two-bedroom home, is located right next to the boulders and only 12 minutes from town. Originally built in 1958, this pink house is surrounded by the Joshua Tree National Park on the outside and filled with stunning decor on the inside. This little home includes wifi, a hot tub, a workspace, wood-burning stove, a hammock and Casper mattress.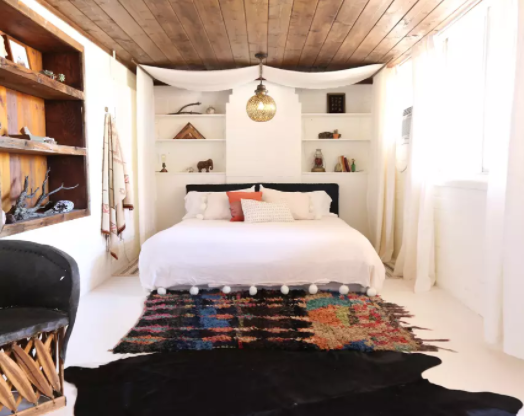 The Joshua Tree House is brought to you by the same owners of The Joshua Tree Casita and located much closer to town. This two-bedroom, hacienda home has similar decor as the casita and is much more convenient for city-dwellers. Some amenities include a hammock, wifi, a fireplace, a workspace, Casper mattress, record player and board games.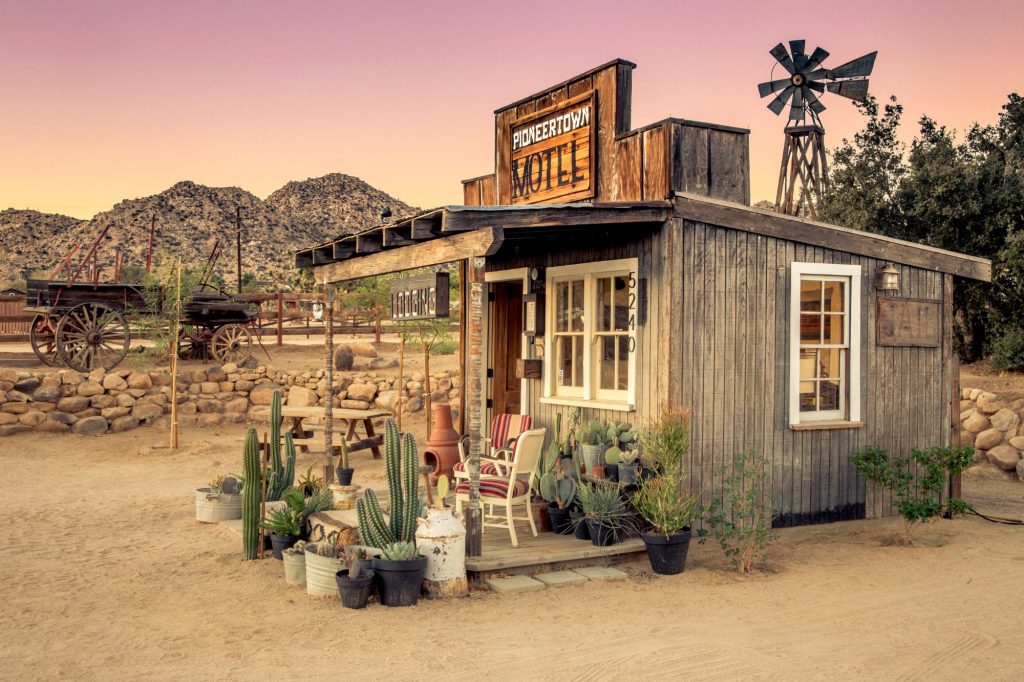 This historical and boutique motel was established in 1946 by Roy Rogers, named after the Sons of the Pioneers. Thanks to the nearby music venue Pappy & Harriet's, Pioneertown Motel has an impressive Hollywood history. That along with beautiful desert views, Southwest-inspired decor and modern day amenities.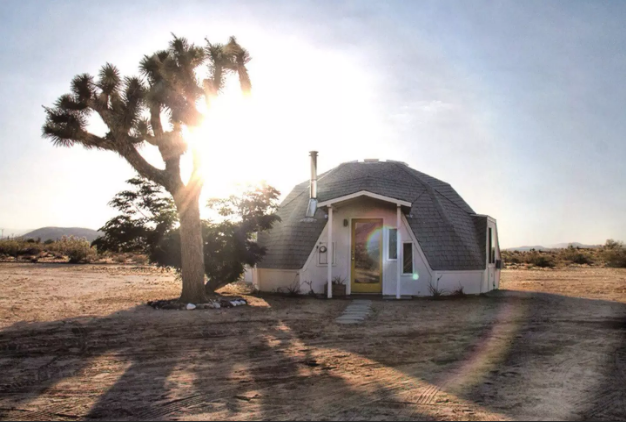 If you couldn't guess by it's name, this beautiful space is a modern-day bohemian escape in the shape of a dome that's, well… in the desert! This dome may look small, but this magical space fits 4 in its daybed and King Size bed. You probably recognize this offbeat hideaway as its been featured in quite a few publications including Condé Nast Traveller, goop and Apartment Therapy. Luckily, it's far enough away to enjoy seclusion, but not too far from Central Joshua Tree and Joshua Tree National Park.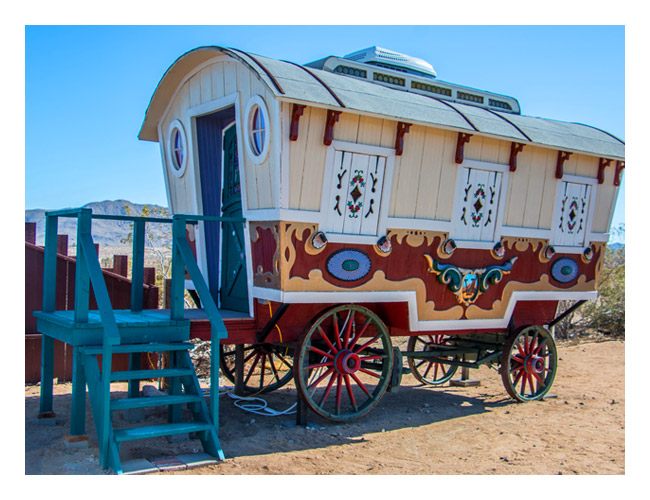 There's nothing more hipster than staying in an Instagrammy trailer with retro games and an itty bitty pool to make you feel like you've stepped back in time. This tiny motel has a variety of themed trailers like the 70's theme "The Sweet" or alien themed "The Integratrailor." Either way, the trailer's close proximity to one another will have you feeling like you're in a real trailer park (or a seriously fun themed sleepover party).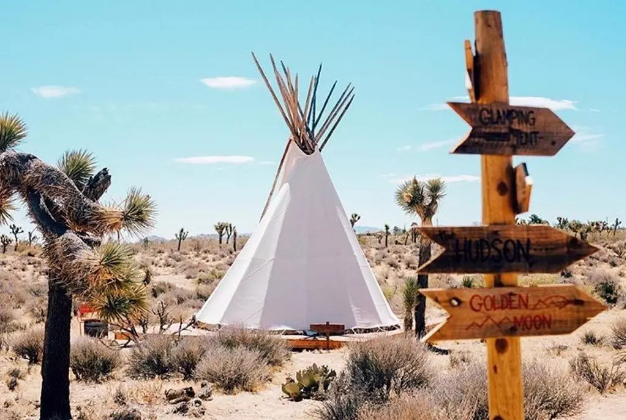 Unless you pay hundreds of dollars for a musical festival ticket, you probably don't have the opportunity to hang in a tipi too often. That is, until your trip to Joshua Tree. This tipi as well as a few others are part of the Lazy Sky Boutique Retreat, a 10 acre space with great vibes and unique accommodations. Much like any other camping experience, you're gonna be roughing it here. The kitchen and toilets are shared with other guests of the retreat, but you'll find the Tuft and Needle queen bed as well as the private deck with its own fire pit very relaxing.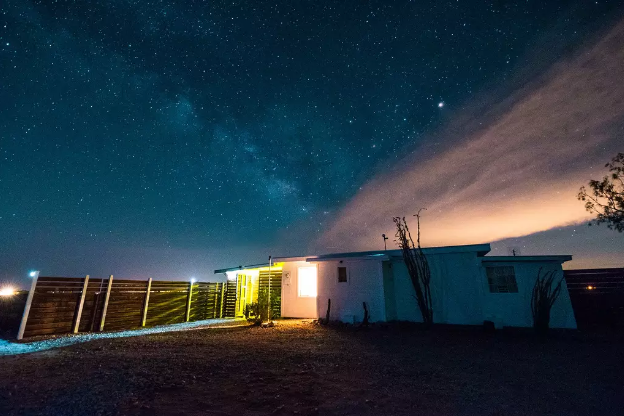 Cactus Mountain might appear to be the same size and similar space to other spots listed, but inside is a much more lux experience. This mid century homesteader cabin built in the 1950's is decorated in all white and chrome details. Finished with simple accents and minimal decor, this private home could fit about 3 people, tops. Perfect for a romantic trip to the desert for lovebirds!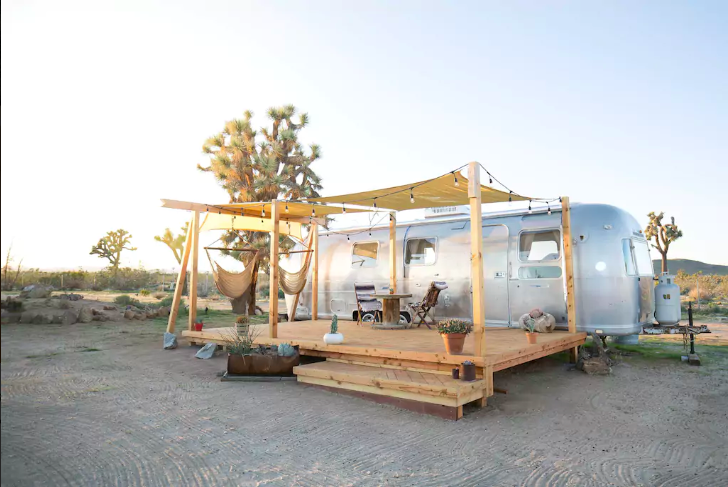 This ain't your parents average trailer. This 1975, vintage Airstream will transport you back to another era amidst a setting of prickly cacti. Enjoy modern amenities like a comfy Casper mattress, fridge/freezer and a stove top, and super boho patio for you to stargaze as the sun goes down. (If this particular airstream is booked, the owners have two other options here and here.)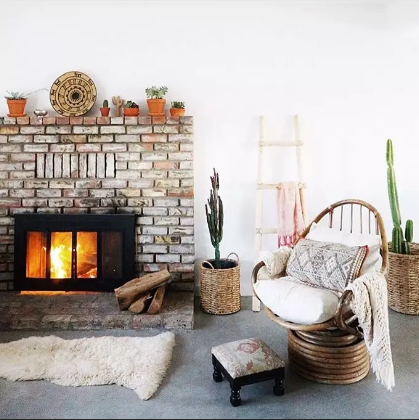 Casa Joshua Tree is more than just a homey spot amongst the cacti. This 'creative residency' is home to many artist workshops and creative ideas. When its host is not teaching a watercolor workshop here, it works as a stylish home. The best part is it's only a few minutes from Joshua Tree National Park and downtown Joshua Tree. Made with positive energy and creative vibes, you're going to feel the juices flowing! Make sure to bring a sketchpad, camera or other artistic medium!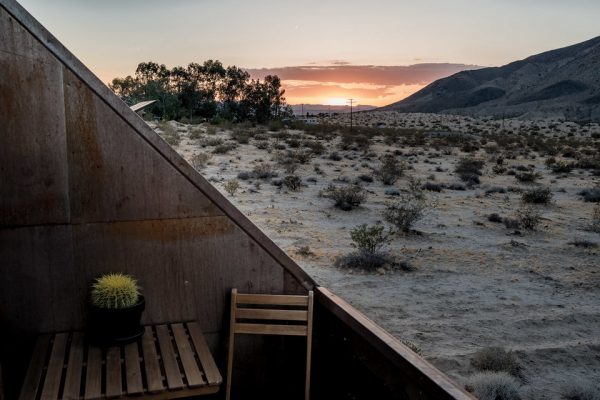 Feel like falling asleep under the stars? This off-the-grid, minimalist retreat not only offers a bed that literally is beneath the stars (without a roof attached), but it's also incredibly chic. Complete with a refurbished interior, new appliances, an outdoor bath and fire area, and a Scandinavian design makes this place the coolest place in the desert.
Which of these are your favorite trendy accommodations in Joshua Tree?