---
Norway is famous for many things like its fjords, the Northern Lights, Edvard Munch's The Scream and Röyksopp. It's also known for being crazy expensive for tourists. After traveling to Norway on our RTW honeymoon, here are some tips on how to travel in Norway on a tight budget.
Walk A Lot
Norway's public transportation system is neither expensive or cheap. It just, is. But since the country and all of it's attractions are very spread out, the transportation will start to add up.
Try to walk as often as you can and enjoy the natural scenery! There are a ton of hiking trails throughout Norway and there are many hidden treasures within the bigger cities (like Damstredet, Oslo pictured below).
Pack a Lunch
Whether you're eating moose meat in Oslo, fresh salmon in Bergen or rakfisk in Northern Norway, you'll find yourself spending a pretty penny on these traditional Norwegian meals.
While you should definitely enjoy the local cuisine, do as the Norwegians do and make a matpakke (a light breakfast or lunch spread). Hit up the market, pick up some knekkebrød and leverpostei, and pack a lunch a couple of times. Don't forget to treat yourself to some skolebrød and cinnamon bolle from the local bakery!
Utilize Hostels
Forget the plane ticket and don't even worry about the food. Your biggest expense in Norway will definitely be the accommodation. You'll struggle to find any hotels for less than $100.
Try to stay in hostels during at least half (if not more) of your trip. If sharing a room freaks you out, stay in a private room. It's still a lot cheaper than a hotel and most of the time, you'll get your own kitchen to prepare your lunch.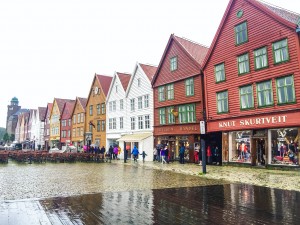 Avoid Expensive Tour Groups
Prior to my arrival, everyone told me about Norway in a Nutshell. This tour may have covered all of its bases, but it was super pricey! Instead, try to see some sites in alternative ways.
For example, you can see some major fjords just by traveling from Oslo to Bergen through the Bergen Railway, which is a lot cheaper when booked separately.
You can also make your own fjord trip by renting a car instead of taking a tour bus. This way, you can see what you want and pay less.
And you can even take a free walking tour in Oslo and try these free activities in Bergen.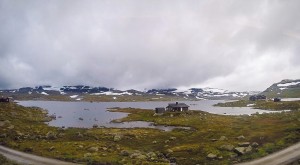 Buy a City Card
If you're really into art, city tours and the restaurant scene, then I highly recommend you get a city card. The Oslo Pass or Bergen Card, for example, are two awesome cards. They provide discounts for several restaurants, museums, city tours, public transportation and more!
I find that these cards get a lot of bang for your buck if you use about 3 items or more per day. Otherwise, you're just spending more money. So try to make sure you see a museum, visit one of the restaurants on the approved list, and make sure to take the transportation provided.
Avoid Drinking Alcohol at Restaurants or Bars
Unfortunately, alcohol is another hefty expense. Most restaurants and bars charge a minimum of 80 NOK per draught beer (that's almost $10 USD!). And hard liquor is a lot more expensive.
So if you can, try avoiding alcohol when in Norway. If drinking's your thing (cuz I hear ya), try pregaming before you go out by purchasing alcohol at your hostel or the grocery store.
Have you been to this part of Scandinavia? How did you travel in Norway on a tight budget?