---
California is like it's own mini country. From beautiful coastal cities to chic desserts and all types of people in between, there's a lot to see! But a lot of different cities and weather means a lot of different looks. If you're wondering what to wear on this epic trip, this is what you should pack for a California road trip.
The Summer Season
Summer is the hottest season throughout California. And with recent climate changes, it's only getting hotter. Most beach cities don't get much hotter than the high 80's thanks to the ocean breeze. But expect to be as high as the 100's in Los Angeles and Palm Springs. San Francisco can be a bit unpredictable, but you should never expect rain. Clouds will often fill the skies in the morning and clear by the afternoon.
The Route
California is a dream spot for not only American, but travelers around the world! Known for its variety in landscape, great weather and health fads, California is THE BEST STATE EVER! (Of course, that's coming from born and bred Californian.)
Since I'm from Southern California, I've started this route in the most southern city, San Diego. This itinerary moves north, but feel free to switch the locations as you see fit.
San Diego (3 days)
San Diego is one of my favorite places in the world! I always say that San Diego has everything that LA has without any of the bad things (like traffic, expensive coffees and ego-maniacs). This super-cool beach city has everything from spa retreats, great Mexican food, an awesome nightlife and beautiful beaches. Make sure you check out Coronado Island, the La Jolla Beach Coves, the Gaslamp District, the San Diego Zoo and Safari Park, Little Italy and Balboa Park!
(For the best spots to eat in San Diego, click here!)
Palm Springs (2 days)
Palm Springs is slowly becoming a mecca for all things vintage and midcentury modern. With festivals, spas and a thriving nightlife, it's becoming the ultimate getaway for Angelenos. Still, you won't want to spend more than 2 nights here. If you're looking for a little more than relaxation, you won't be overwhelmed with activities.
Los Angeles (4 days)
I have quite the love-hate relationship with La La Land. There's so much culture, art and great weather. But as stated above, there's also major traffic jams and wannabe actors around every corner. Still, you'll find more than enough things to do in this West Coast city!
(Check out the ultimate list of things to do in Los Angeles here or my 48-hour city guide here!)
Santa Barbara (1 day)
Santa Barbara, also known as the California Riviera, is where people retreat for a seaside break. State Street is known for its food and party scene while the beach hosts luxurious hotels for wealthy weekend getaways. Santa Barbara's famous "Fiesta" is one of the best times to visit to get a taste of the authentic Spanish culture. 
San Luis Obispo (2 days)
San Luis Obispo might seem like a sleepy, central town but there's so much to see and do! San Luis Obispo and the surrounding areas are full of vineyards, quiet beach towns, a monarch butterfly grove, the Hearst Castle and the famous Madonna Inn. Thanks to its secrecy, its easy to check out all of these spots in 2 days.
(If you're stopping by Pismo Beach, make sure to check out my weekend guide here!)
Big Sur (1 day) 
If you've dreamed of traveling to California, you've probably added Big Sur to your bucket list. This small, natural town doesn't have much to see outside of the famous falls. But it's definitely worth visiting the most iconic coast on the West!
San Francisco (5 days)
It's easy to spend 5 days in San Francisco. There's countless music festivals, art museums, touristy spots and some of the best food in the country! This city is only 7 miles wide and long, but each neighborhood is absolutely packed with sites to see. The must-sees are Pier 39, the Golden Gate Bridge, the Marina, Outside Lands Music Festival, Alcatraz Island, and the famous Castro.
Yosemite (2 days)
In California's Sierra Nevada mountains is Yosemite National Park, one of the best parks in the country. Yosemite is famous for it's ancient sequoia trees, iconic vista of towering Bridal veil Fall and the granite cliffs of El Capitan and Half Dome. If you're a real hiker, you're going to want to commit 2 days to this stunning landscape!
The Packing List
If you're heading up the California coast, this is what you should pack (depending on your length of stay):
5 tops

2 pajama tops

2 pajama bottoms

1 pair of jeans

1 pair of leggings

2 pairs of shorts

2 skirts

2 rompers

4 dresses

3 pairs of shoes

4 pairs of socks
Tops
Packing the right tops can be complicated. You want to dress in a trendy crop but you also want the versatility of a regular tee. I recommend bringing 1 trendy top, 1 "business friendly" blouse (for museum days or more serious events), and 3 tanks or tees. The more casual tops can be worn for a beach day, hiking Runyon Canyon, or paired with a cute pair of shorts. Just remember, you're going to want to be comfortable with all of that driving!
Shop these styles for the perfect look: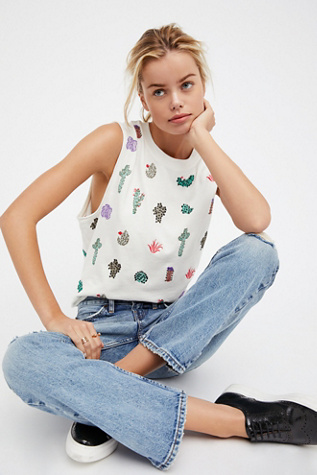 Bottoms
California is pretty hot in the summer, so you'll want to keep cool with more shorts and skirts than pants. But for good measure, bring a pair of jeans. You never know if a cold, desert night will come or if you need to cover up for an event. Black jeans go with everything, but make sure your shorts/skirts match with enough of your tops.
Shop these styles for the perfect look:
Dresses
If you're into dresses, they're an amazing space-saver when packing. Think of all the room you save on one outfit instead of a top and bottoms combo! They also help keep you cool in the crazy summer heat. For more coverage, you can start to wear maxi dresses as you travel upstate or as a cover up, too! If you plan on checking out a concert in SF or clubbing in LA, a little black dress will work for any occasion (and packs easily).
Shop these styles for the perfect look:
Rompers
Similar to dresses, rompers look super cute and save a lot of packing space! Most rompers help to cover you up in a way that leave dresses less than desired. Plus, they're in fashion right now.
Shop these styles for the perfect look: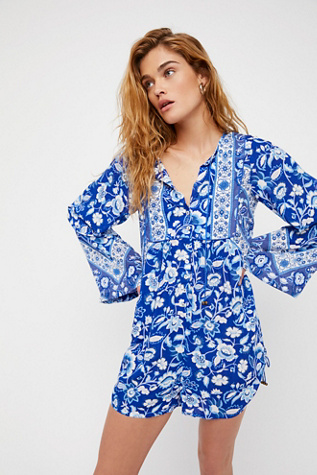 Cover Ups 
You're going to want to save those dresses for all the touring and snapping you'll be doing. But you'll need something to cover up from the sun with all of that beach and pool time! Cover ups are a necessity while traveling through so many beach towns. They're light weight, versatile and pack very easily.
Shop these styles for the perfect look:
Shoes
When it comes to packing, I always say: "Bring three pairs of shoes. No more, no less." That's because if you pack the right shoes, three is more than enough! Depending on how active you are, you should have a pair of cute flats, sandals and athletic shoes. If you're not into flats or love the nightlife, try to bring something that will keep your tootsies cool. Personally, I like strappy heels or wedges.
Shop these styles for the perfect look:
Have You Ever Taken a California Road Trip? Where Did You Go and What Pieces Did You Bring?
*Some of the links listed above are affiliate links. These help support this blog so that I can keep writing for you wonderful people. Clicking them helps me with no additional cost to you! As always, ideas and opinions expressed are entirely my own.