The news came on a beautiful, cool night in Bali. We were enjoying an all-you-can-eat dinner buffet on the Sky Garden rooftop with our new friends, Sarah of Fit Travels and her husband Paul, as the sun set in Legian. The evening was warm and we entertained ourselves as our fellow diners were single and ready to mingle. This was our last night in Bali, before we were to leave for Thailand with a layover in Singapore.
"Did you guys hear about the volcano eruption?" Sarah asked us. We shook our heads. "A volcano erupted in Lombok yesterday. Everyone's flights are getting cancelled. You guys should make sure your flight isn't."
We didn't really think much of it after that. We continued to watch the young and drunk crowd while we threw back our watered-down Bintangs for a couple more hours as we discussed our backpacking plans.
Kevin and I were supposed to continue our honeymoon from Bali to Singapore to Phuket, island hop around Thailand, then make our way to the Loy Krathong festival in Chiang Mai and eventually, head over to Cambodia and Vietnam. This part of our honeymoon was meant to be spontaneous and we planned to travel where the wind blew us with only the Loy Krathong festival as our major "bucket list" attraction.
When we arrived at our hotel later that night, we checked our email and sure enough, our flight with JetStar to Singapore was cancelled due to the ash cloud that was spewing from Mt. Rinjani located on Lombok, a mere 130 miles away from Bali:
So, just to be clear, this wasn't a metaphorical volcano of post-wedding angst or honeymoon boredom. A REAL LIFE volcano erupted. During our honeymoon!
Still, we weren't phased. Indonesia was used to the occasional volcano eruption and after all, it was only an ash cloud. How hard could it be to maneuver a plane around this billow of smoke?
Very hard, evidently.
Airlines own a particular route in the sky which they may fly in. Airlines like AirAsia and Singapore Airlines, for example, were allowed in certain jurisdictions that did not interfere with the ash cloud after about 5 days. Whereas Jetstar's routes out of Bali were right through the ash cloud. Pair this with Qantas' pristine safety record that they did not want to tarnish (Qantas is the owner of Jetstar Airlines) and you've got a SERIOUS delay in travel.
Of course, we didn't know this yet. As annoyingly polite tourists, Kevin and I viewed this delay as a minor setback during our honeymoon and took this as an opportunity to relax a bit more. We continued to honeymoon it up, watch TV in bed, hang poolside and nap.
After about 5 days, we were starting to get antsy. Forced to stay near wifi zone so we may be aware of our flight situation, we were cooped up in hotels and restaurants only. We had received emails from Jetstar everyday stating that our flight was still cancelled. And as we watched the news from our hotel room, it didn't seem like Mt. Rinjani was letting up anytime soon.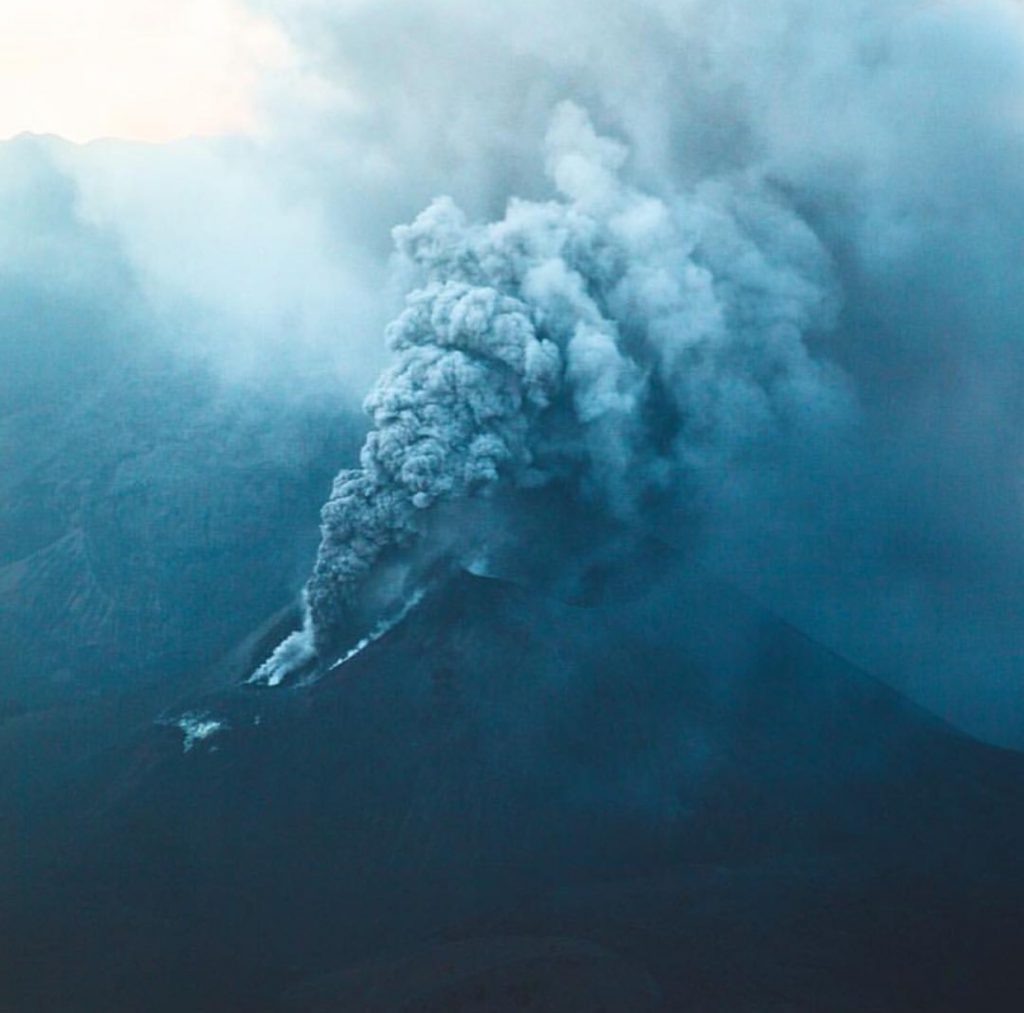 We also came to find that our points we were planning on using for our flight home would not work outbound from any airport in Asia. Since this was our first time using SPG points, we missed the memo about booking flights in advance during holiday season. The only place we could fly out of was Australia and to do this meant we would have to go home much earlier than we planned.
So here we were…
In Bali with two options:
1. We could ride out this storm. Have no clue how long we would be delayed, no clue how much money we would have to pay for in Bali (as insurance would reimburse us MUCH later), and pay out of pocket for our flight home…. Whenever that was.
2. We could change our route. Miss the Loy Krathong festival, go to Australia and come home a month and a half early.
If it were up to me, I would wing it. Stick with plan 1 and take buses, boats and trains if I had to. But I was married now. I had to think of Kevin's wants and needs. And Kevin's message was clear: he was OVER IT. He wanted to go to Australia and go-the fuck-home.
So it was option 2 for us. But it wasn't as easy as it sounds. Jetstar was only flying recovery flights back to Australia. We requested to get on a recovery flight, but they weren't putting us on priority to Australia because our original itinerary still said Phuket. After an additional 5 days of waiting to be transferred, we realized we had to cancel our original flight AND BUY ANOTHER FLIGHT to Melbourne!
Sidenote: If I haven't already bored you, then I'm glad I haven't gone into detail about the ABSOLUTE NIGHTMARE it was dealing with Jetstar's Customer Service. This airline, by far, had the worst customer service I've ever dealt with. And that's coming from a girl who was rerouted to the murder capital of the world through Delta. Take my word for it and avoid this airline if you have the time and money to go through another airline!
It was at this time that another tragedy had struck: the terrorist attacks in Paris occurred. While our parents were a little confused about our being stuck in Bali, they were now petrified! Being 95% Muslim, Indonesia was in a heightened sense of paranoia and fear. While the locals of Bali (where Hindu is the main religion recognized) weren't in chaos, we spoke with a few bartenders who were overwhelmed with sadness and fear for their fellow man. To be in Indonesia at this time was sad, scary and confusing and we just wanted to be home with our families.
By day 13, our recovery flight was cancelled-again.  We had moved from hotel to hotel, stayed in wifi zones only and were more than just a little cranky. We were nervous, frustrated and straight up tired of Bali.
"Fuck it," we both agreed. We were going to the airport with or without a flight, despite the fact that Jetstar told us not to.
After about 3 hours, we were on a recovery flight straight to Melbourne where we would visit for 4 nights and stop by Sydney as well. Of course, not before we had to go through immigration as our delay had extended our 30-day visa agreement by 1 freakin' day. Oh, Bali… you just didn't want us to leave, did you?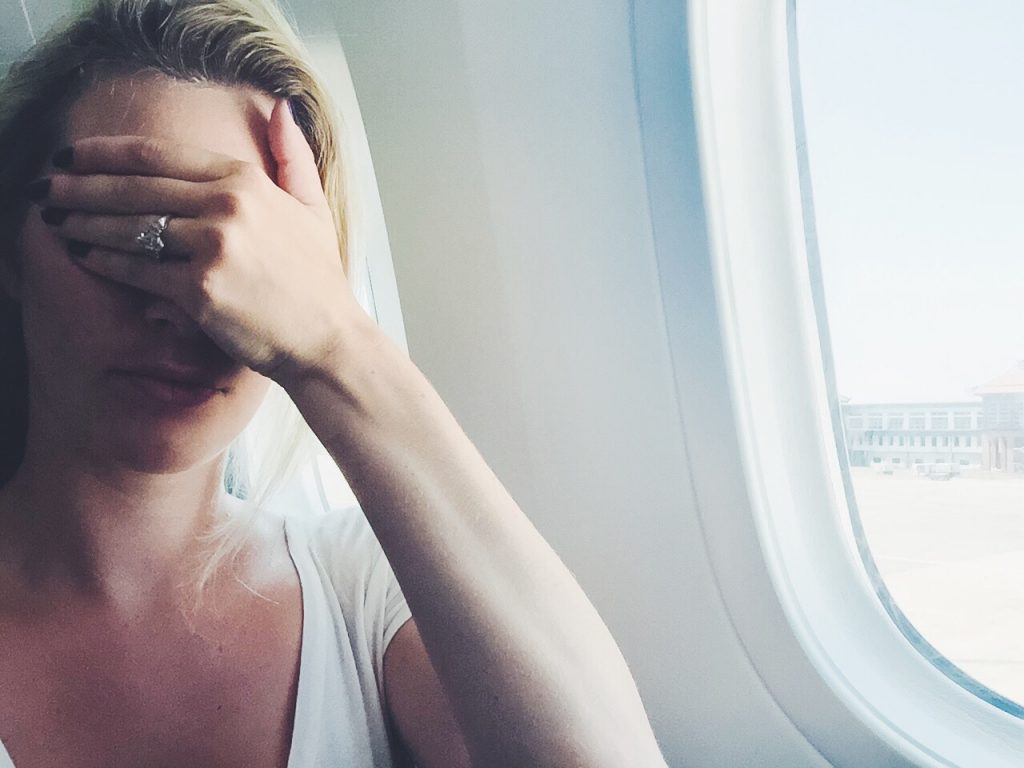 Our excitement to see Australia might have been blurred between the lines of our desperation to leave Bali. Either way, we were relieved and happy the minute our plane rose above the runway and flew us down under.
IN THE END….
Australia was the best mistake we could have hoped for. I returned to Australia 10 years after my first visit, Kevin got to see his favorite animal (the kangaroo) and travel to his must-see destination, we got to see some of our best friends from the wedding and we absolutely loved every, single second of it! Kevin even had the joy of returning home early on Thanksgiving Day where we surprised our families. Luckily, the volcano erupted and it was the best gift we could had asked for.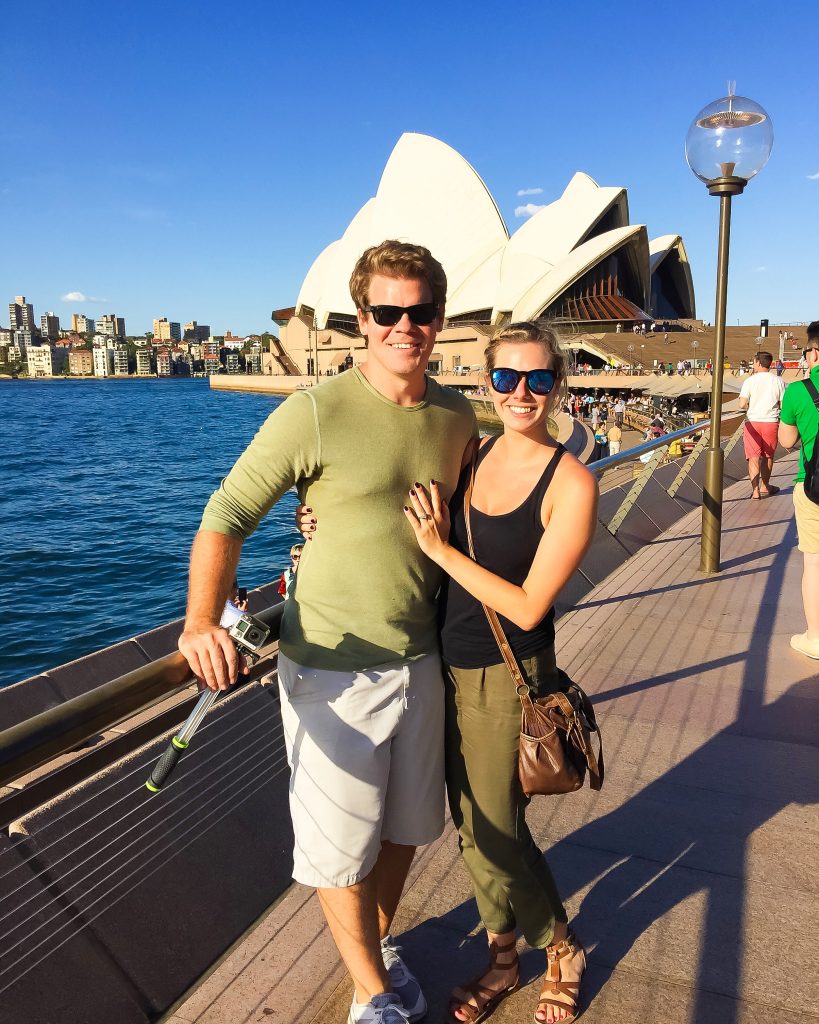 So while I apologize for the rant, I kind of have a message here: sometimes, the Universe has a bigger plan for us. We had an idea of what we wanted from this honeymoon trip. And it took a lot of drama to make us let go of those plans.
In return, we were granted with friends, family and a new beautiful location we hadn't planned to visit. What was one of the most frustrating travel experiences I had encountered ended up rewarding us in ways we hadn't anticipated. Sometimes I think 'What could have happened if we stuck to our original plan?', but I'm more grateful that our crazy, scary and annoying journey had led us to beautiful Australia and we plan to go back soon!