When Kevin and I came back from our honeymoon around the world, everyone asked me which was my favorite city during our travels. And without hesitation, I always reply, "I love Munich, more than anything."
Some people will nod their heads in agreement (despite the fact that their only knowledge of Munich is from the movie 'Beerfest') while others question my decision.
"What about Bali? Or Marrakech?" They implore.
Nope. It's Munich. The good ol' capital of Bavaria.
So I decided to share why Munich was one of my favorite, if not my absolute favorite, cities we went to during our honeymoon and 10 reasons why I love Munich. If you plan on going to Europe in the future, make sure you stop by Munich for the following reasons…
1. The Food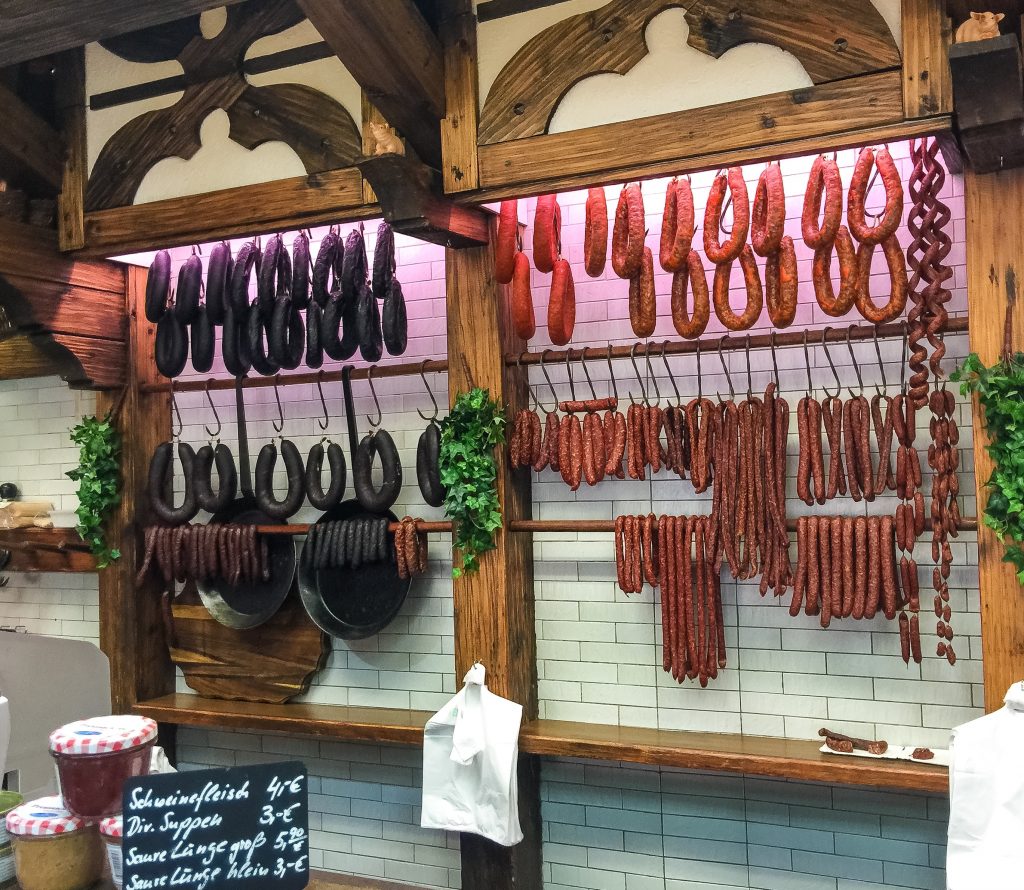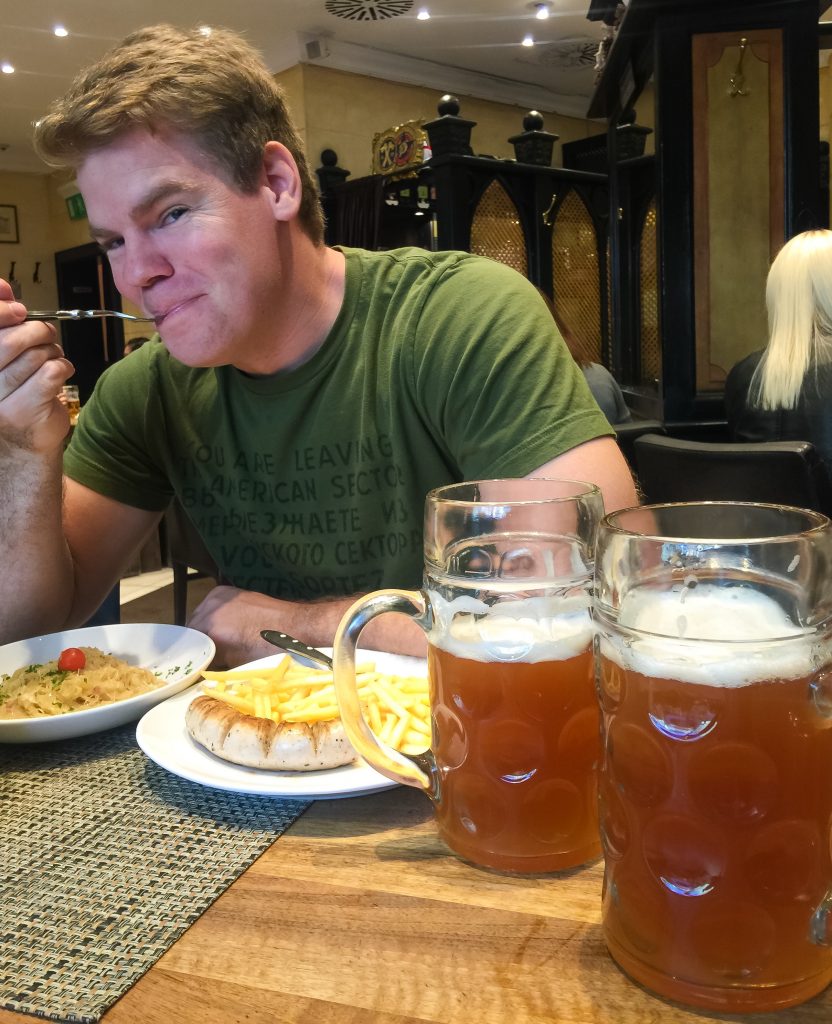 Bratwurst and pretzels and sauerkraut, oh my! Bavarian food is everything you would imagine and more! 1 month before we left, we went to Brat's Brothers to prepare for what we were about to stuff our faces with. Let me tell you: it's not the same. We were not ready for how delicious genuine Bavarian food was. The meats were smokey and spicy, the pretzels were always hot and doughy, and the sauerkraut was, well, tangy! After awhile, we started to miss our raw fruits and veggies. But then I told myself to shut up and drink another beer.
2. Oktoberfest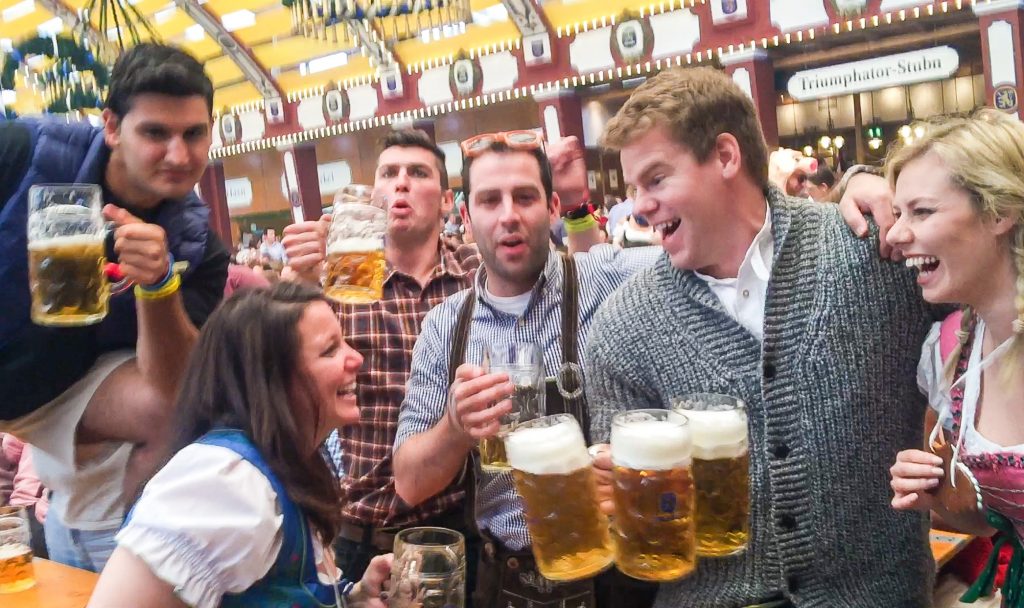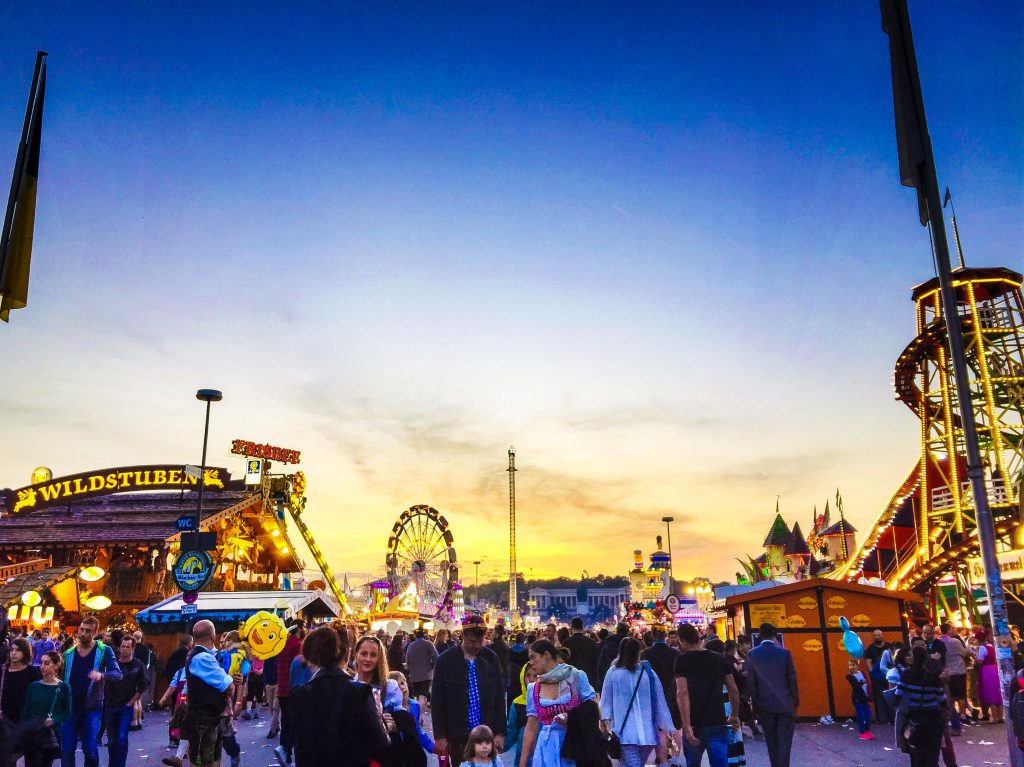 This event truly was one of the best travel moments of my life! As a new beer lover, I expected that I would have a good-not great-time here. BUT I WAS WRONG. SO, SO WRONG! Oktoberfest is more than just about beer-drinking. Oktoberfest is about wearing traditional Bavarian garb, singing forgotten songs, eating and drinking expensive food, riding roller coasters, trying bee-loving sugar nuts, challenging people from other countries to beer-chugging contests, dancing on top of tables to oom-pah bands, chanting in unison and making friends from all over the world. If you could take away anything from this post, then it's this: you have to go to Oktoberfest at least once in your life!
3. Marienplatz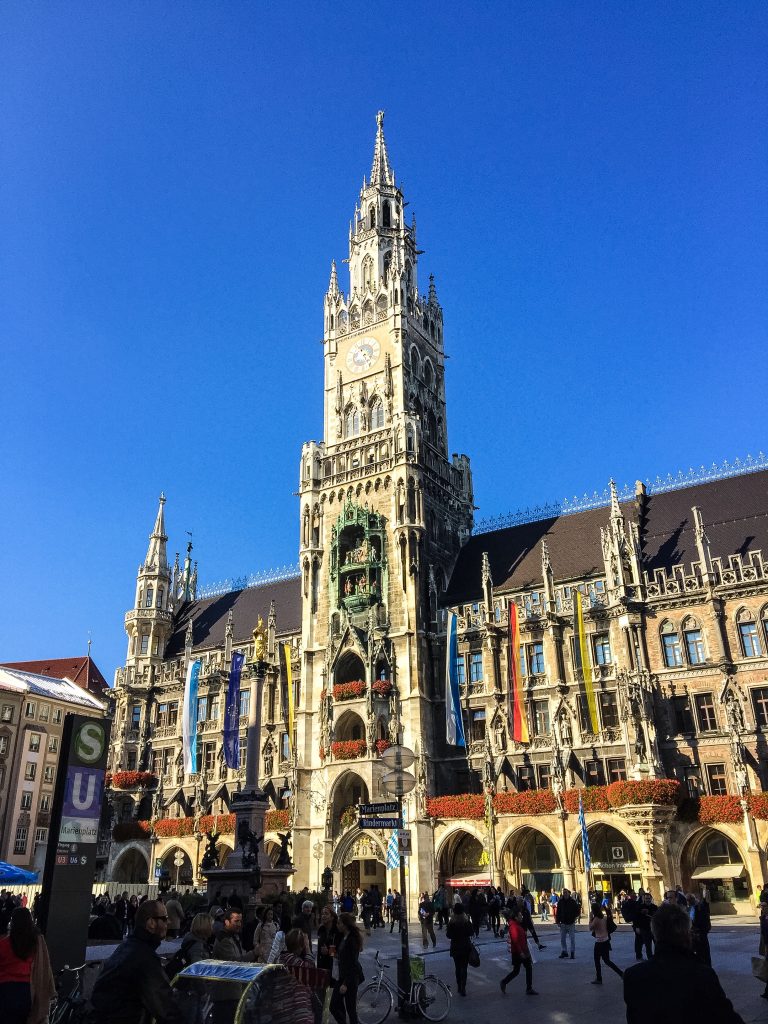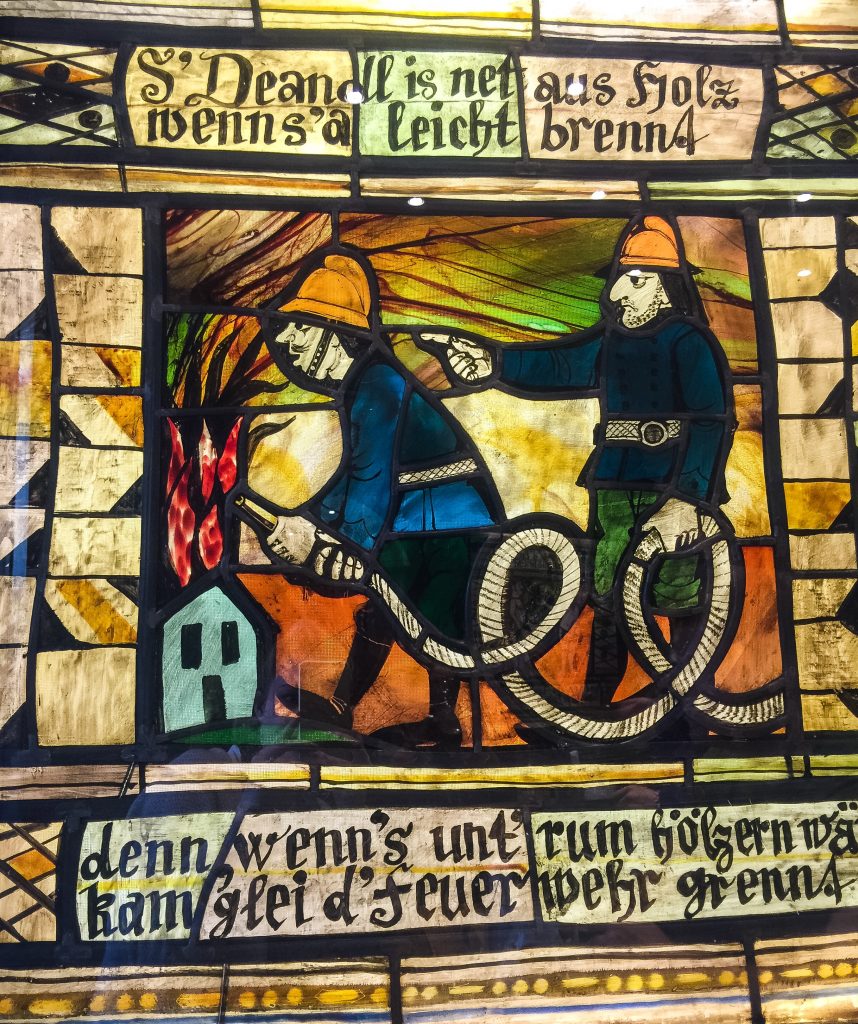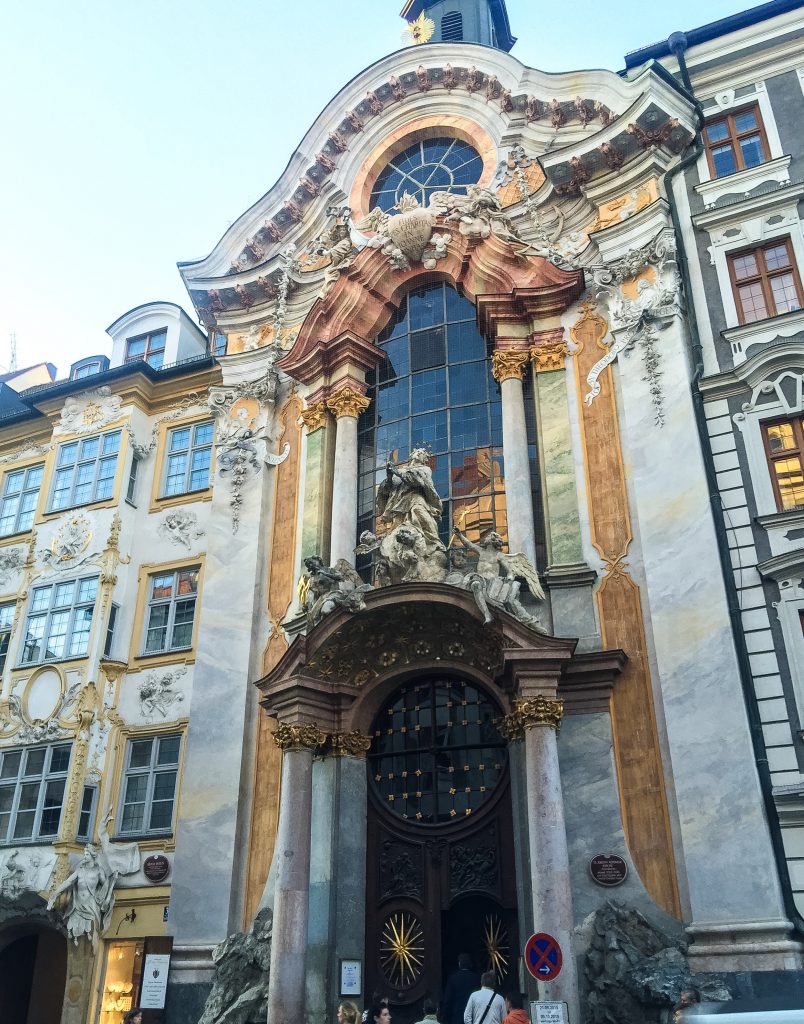 Ever watch National Lampoon's European Vacation? The family's journey to the German village is exactly how I felt when I stepped into the Marienplatz, the city center of Munich. Full of history, grand architecture and tourists, you'll find the piece of Bavaria you were hoping you would see. Dining in the middle of the square made me feel as though I was whisked away in time amongst the old Germanic folk of central Europe.
4. The People
We didn't just make friends at Oktoberfest; we made friends just about everywhere we went! The chill vibes of Oktoberfest (and Munich in general) made for a very friendly and relaxed atmosphere. Our first night there, we made friends with a waitress at a pizza place down the street from our AirB&B. She gave us Oktoberfest advice, asked about our home country and gave us free honeymoon shots. We even made friends on the bus! Despite everyone being buzzed on beer, we only had problems with one guy! And that guy was tumbling down out of Oktoberfest about to vomit.
5. The Viktualienmarkt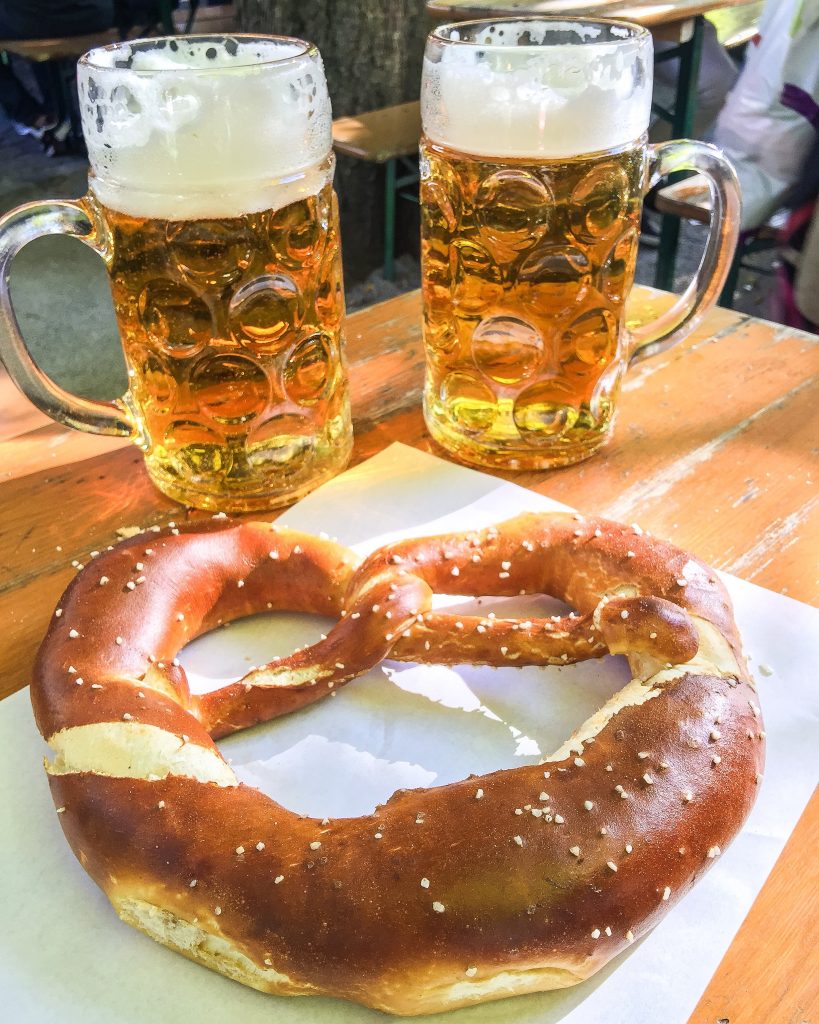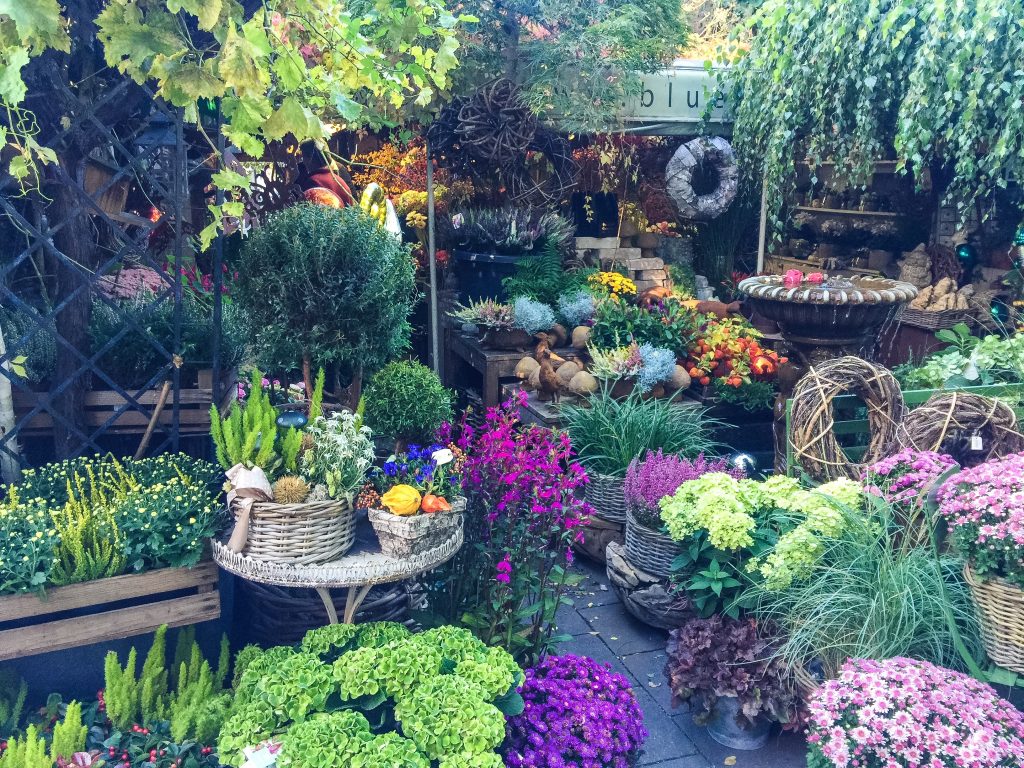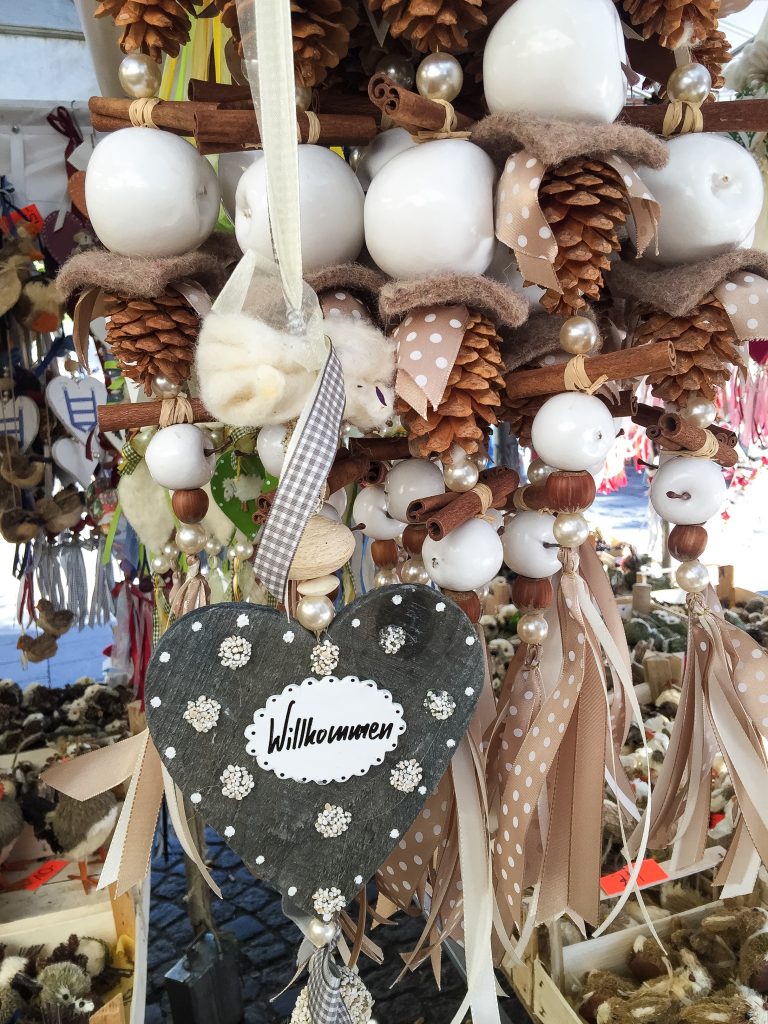 As a happy accident, we stumbled upon this very famous and old farmer's market. This gathering place, once held in Marienplatz, became too crowded and was moved to a sprawling location housing food stands, beer gardens and a shopping plaza. As we walked through the market, we thought we landed in a mini Oktoberfest! Imagine our surprise when it was just an average day in the life of the Germans. There were tons of people and food, but just the right amount to keep it cozy. We had a few beers, our giant pretzel and continued to shop until we were ready for our next beers at Marienplatz.
6. Christmas Markets
I didn't get a chance to visit Munich during the Christmas markets, but if I know one thing I absolutely LOVE, it's holidays. I've dreamed and dreamed of going to the Christmas markets in Germany for as long as I've wanted a white Christmas. Which is forever. Full of lights, food, trinkets and Santas, Munich is a Yuletide lover's fantasy land!
7. Transportation/Walking Friendly
Looking for a cab or Uber? Don't even worry about it! There are so many transportation alternatives in the city of Munich that are exercise and budget friendly. The bus is very easy for tourists and locals alike. You can rent a bike or you can use your feet! Kevin and I walked everywhere, almost everyday except for our way to Oktoberfest (that day, my drunk self called it the 'Lederhosen trolly').
8. The Isar River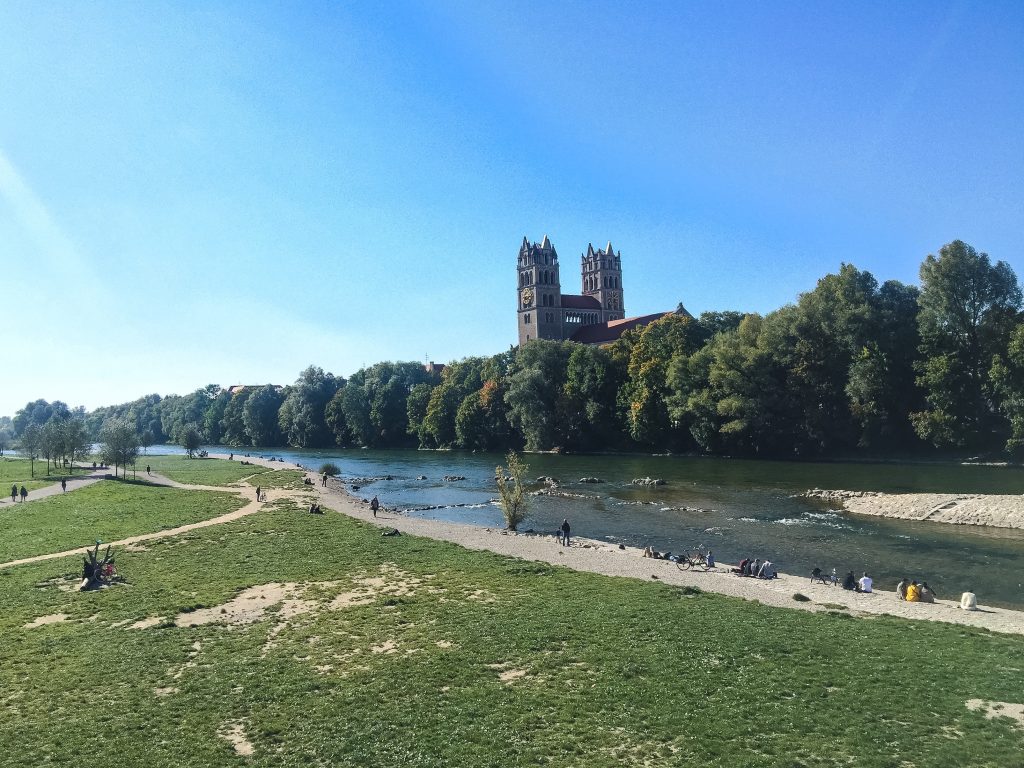 Like many European cities, Munich has a famous river! Yippee! The difference? That major vibe I mentioned earlier. The rivers in these European cities tend to me the epicenter of activity with picnics and bike rides. This river, however, is just… different! There's a more relaxed feeling when strolling alongside this natural part of Munich. And did you know that people actually surf this river? It's the perfect place to enjoy a sunny day and another beer.
9. It's Super Safe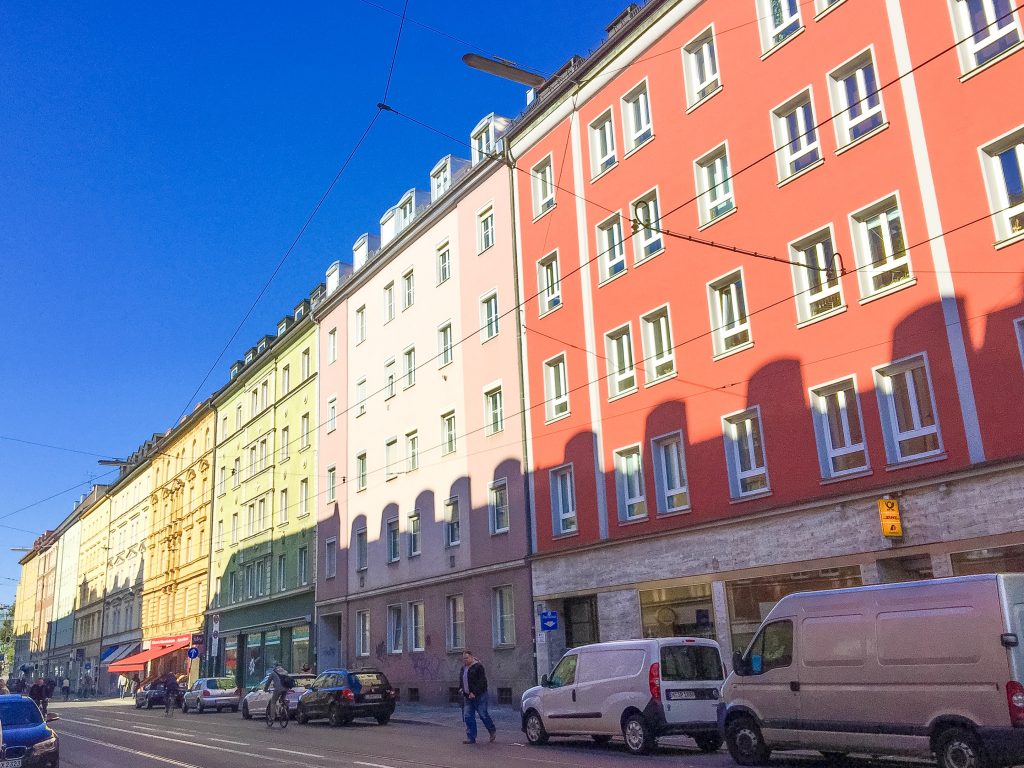 Upon our arrival, I saw plenty of people walking about town. Half of that population were dogs and women with babies. I freakin' love dogs and I love me some babies, but that's not the only thing that made me happy. Seeing their presence made me feel safe! After Oktoberfest, while our men were passed out, Meg and I met up for drinks and a nightcap at their AirB&B. At around midnight, I ended up walking home by myself. I never felt frightened even in the dead of night when the drunks were out. Only once did I consider a cab and that was because I was stuffed with beer and pretzels and my pants were starting to squeeze my stomach like pork in a sausage casing.
10. Beer EVERYWHERE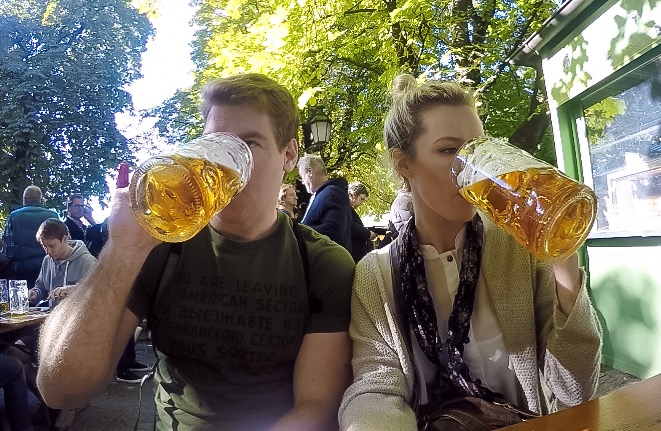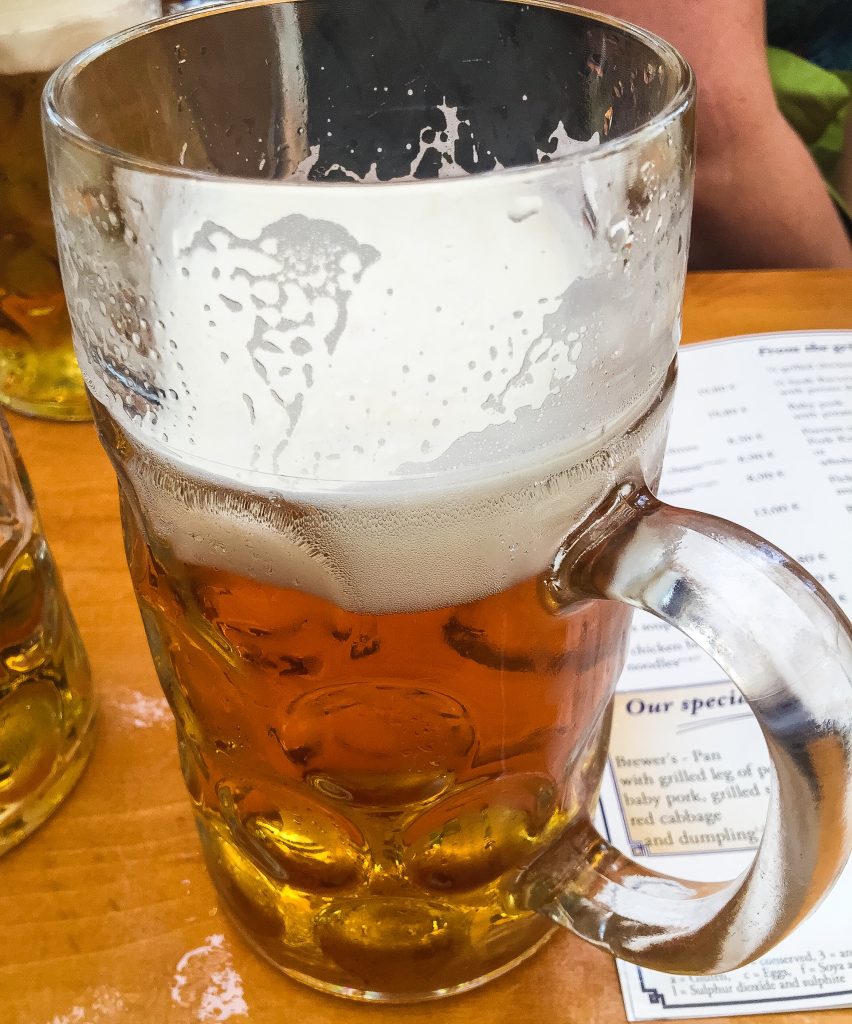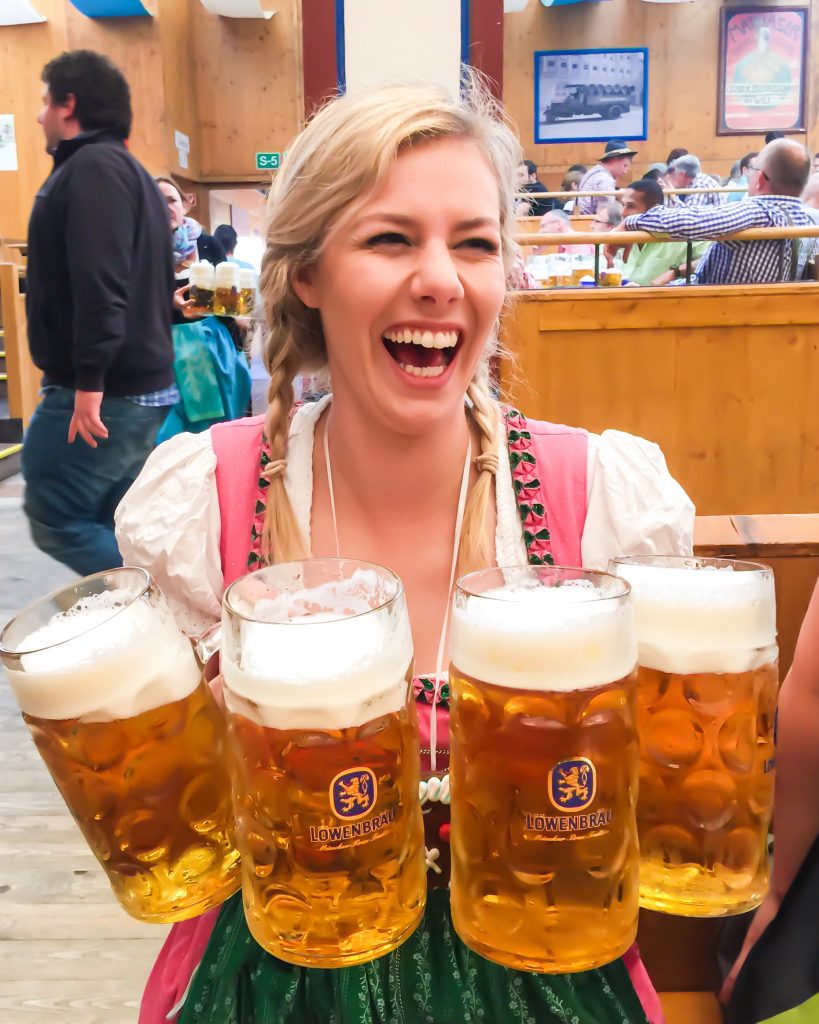 If it wasn't clear to you earlier, I'll spell it out for you here: B E E R. EVERYWHERE! From lunch to dinner to happy hour to walks to picnics. You'll see steins, bottles, cans, mugs boots, and glasses. Bavarians love their beer and if you don't already, you will be drinking the koolaid – I mean, Löwenbräu – too. Take a trip to the various beer gardens, breweries or ordinary restaurants to find your perfect beer!
What's Your Favorite Part of Munich?